Accepted vision plans >> MetLife
Wisconsin Vision Eye Doctors Accept MetLife Vision Insurance
Our optometrists take MetLife vision insurance for eye exams, glasses and contacts at 26 eye care centers statewide.
MetLife Vision Benefits
Wondering what MetLife vision benefits include, how much your frame allowance is, or whether sunglasses are covered?
The benefits available to you through your MetLife vision plan depend on the details of the plan you have.
In general, MetLife vision insurance usually covers the cost of an annual eye exam after a $10 copay, and part of the cost of glasses or contacts if you need vision correction.
You may also be entitled to discounts on prescription or non-prescription sunglasses, or additional pairs of eyeglasses under your MetLife vision plan.
MetLife Vision coverage for glasses
According to their website, MetLife Vision has a frame allowance (every 24 months) of $120 after you make a $20 copay. There's a 20% discount for any amount you pay beyond your frame allowance.
MetLife Vision covers standard corrective lenses, which means single vision, lined bifocal, lined trifocal or lenticular. Lenses are covered every 12 months and there's a $20 copay.
Standard lens enhancements like photochromic or progressive lenses, or coatings like anti-glare and scratch-resistant are covered every 12 months with a copay amount specific to your plan.
MetLive Vision coverage for contacts
According to their website, MetLife Vision covers contacts for vision correction instead of eyeglasses. Contact lens benefits include a yearly contact lens fitting, which can have a copay up to $60.
There's also a $120 yearly allowance for elective contact lenses. Medically necessary contact lenses are covered in full with a $20 copay.
Does MetLife Vision cover sunglasses?
If you want to use your MetLife Vision benefits for prescription sunglasses instead of prescription eyeglasses, you can. But MetLife doesn't cover non-prescription sunglasses.
However, once you've used your yearly benefits you may be eligible for discounts on additional products. When shopping at an in-network provider like Wisconsin Vision, MetLife Vision members may be able to get 20% off additional pairs or prescription glasses or sunglasses, including non-prescription sunglasses.
Please reach out for a free benefits check and we'll let you know which discounts you can take advantage of through your MetLife Vision plan.
We make it easy to use your MetLife Vision benefits
Find out what your MetLife vision plan covers the easy way: call or visit any Wisconsin Vision location for a free coverage check, and we'll explain your vision benefits in plain English.
We'll help you make the most out of your MetLife vision benefits and minimize your out-of-pocket costs. We also accept CareCredit, FSA (aka flex dollars), and HSA for qualified purchases.
Is MetLife the same as VSP?
Nope! According to the MetLife website (here), some insurance claim and administration services are provided through VSP, but VSP isn't affiliated with MetLife. Our eye doctors take VSP, MetLife vision insurance, and many other vision plans. We've got you covered!
Find an eye doctor who takes MetLife vision in Wisconsin
MetLife vision insurance is accepted at all 26 Wisconsin Vision locations.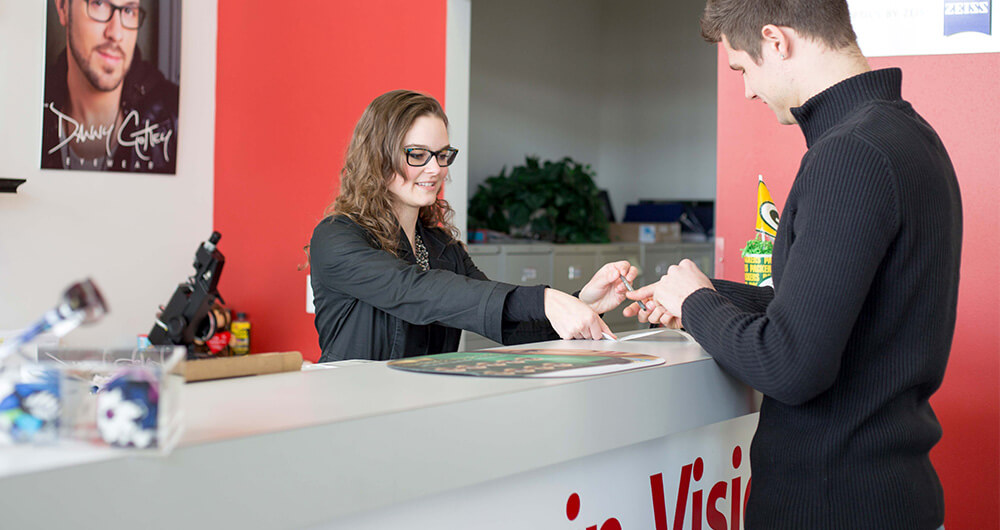 Frequently Asked Questions
What eyecare services are included in MetLife benefits?
MetLife covers yearly eye exams for a $10 copay. Annual retinal screening has a copay of up to $39.
What eyewear does MetLife cover?
Members have a $120 allowance after a $20 eyewear copay every 24 months. Any amount over your allowance has a 20% discount. Polycarbonate and UV coating is covered in full for children and after a $120 copay for adults. Other lends upgrades are dependent on coverage.
Does MetLife cover contacts?
Members can get contacts instead of eyeglasses for a $60 maximum copay once every 12 months. Elective lenses have a $120 allowance and necessary lenses are covered after a $20 copay.
How do I use my MetLife benefits?
You don't need a card to use your benefits at Wisconsin Vision. You can visit any of our 26 locations for a free coverage check, and we'll answer any questions about allowances, benefits, copay and more in plain English.