WISCONSIN
EYE DOCTORS
Our doctors are the heart of our eye care centers.
At every Wisconsin Vision location you'll find an experienced optometrist, the latest technology and attentive care. Our eye doctors are open on Saturdays and take walk-ins as well as appointments.
Protecting your vision and eye health is an ongoing partnership between you and your eye doctor. We encourage all our patients to share important health information, ask questions, and make regular eye exams part of their continuing preventative care.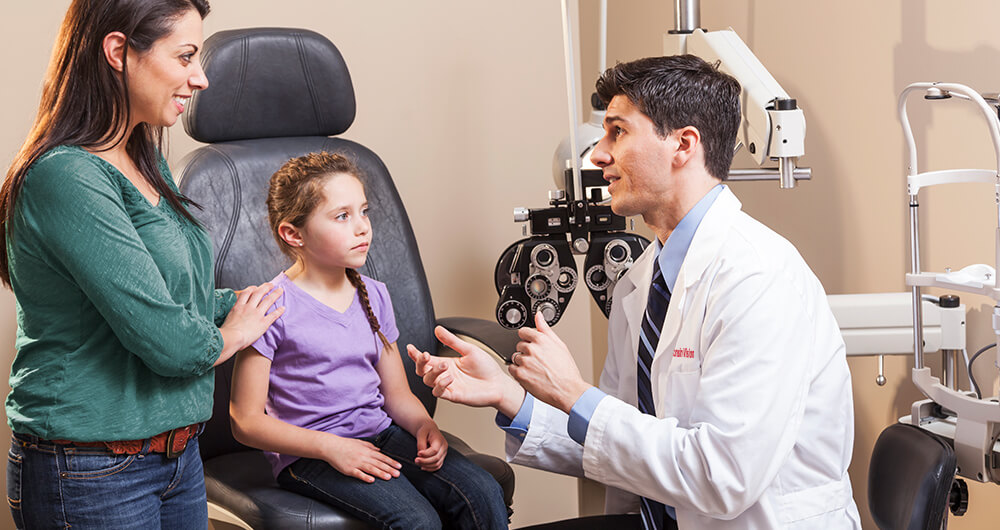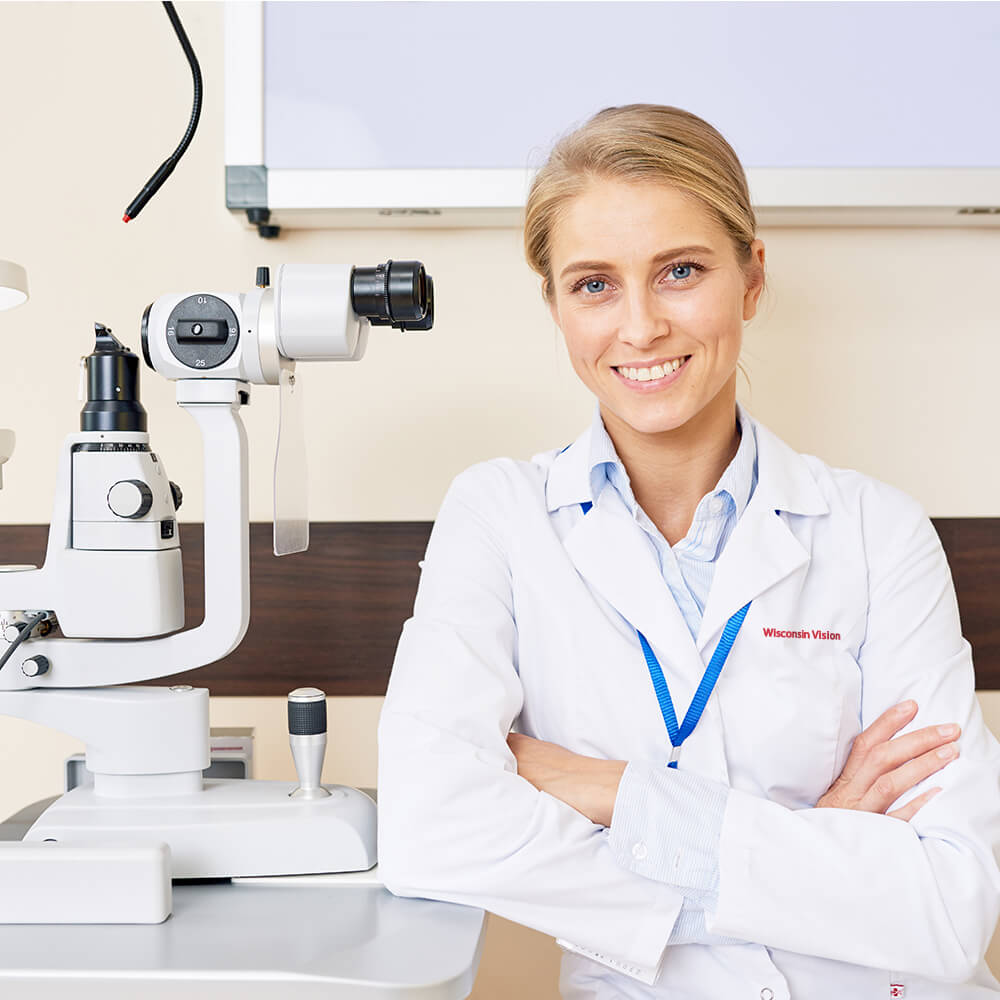 WHAT'S AN OPTOMETRIST?
An optometrist is an eye doctor with a Doctor of Optometry (OD) degree. Optometrists typically have a bachelor's degree (in biology or related sciences) followed by four years of professional training and study at an accredited optometry school.
Optometrists are health care providers who specialize in diagnosis and treatment of disorders and diseases affecting the eyes and visual abilities. They perform eye exams to evaluate vision and health (both the health of your eyes and general health issues that can affect the eyes, such as diabetes).
The scope of medical care provided by optometrists is defined by state law. In Wisconsin, optometrists can:
Prescribe, dispense and fit contact lenses and ophthalmic lenses
Prescribe medication to treat eye problems
Remove foreign objects from the eye
Administer vision therapy and orthoptics
Provide prosthetics and prosthetic eye care
Our eye doctors can help diagnose, prevent, and treat a wide range of eye problems. If specialized medical care or surgery is necessary, we'll recommend a qualified ophthalmologist.
We have opticians and eye doctors who speak Spanish at many of our locations. Please contact your Wisconsin Vision to schedule an appointment if bilingual assistance is needed.
pediatric eye doctors
All Wisconsin Vision optometrists provide comprehensive eye exams and eye care for toddlers 3 and over, kids, tweens, and children with special needs.
For children under age 3 please contact us for a referral. We always welcome new patients.

Studies show vision problems affect 20% of preschool-aged children and 25% of children in school.
Our eye doctors work in partnership with Prevent Blindness America to ensure Wisconsin children with vision problems are able to get the care they need and deserve. Learn more about how we give back.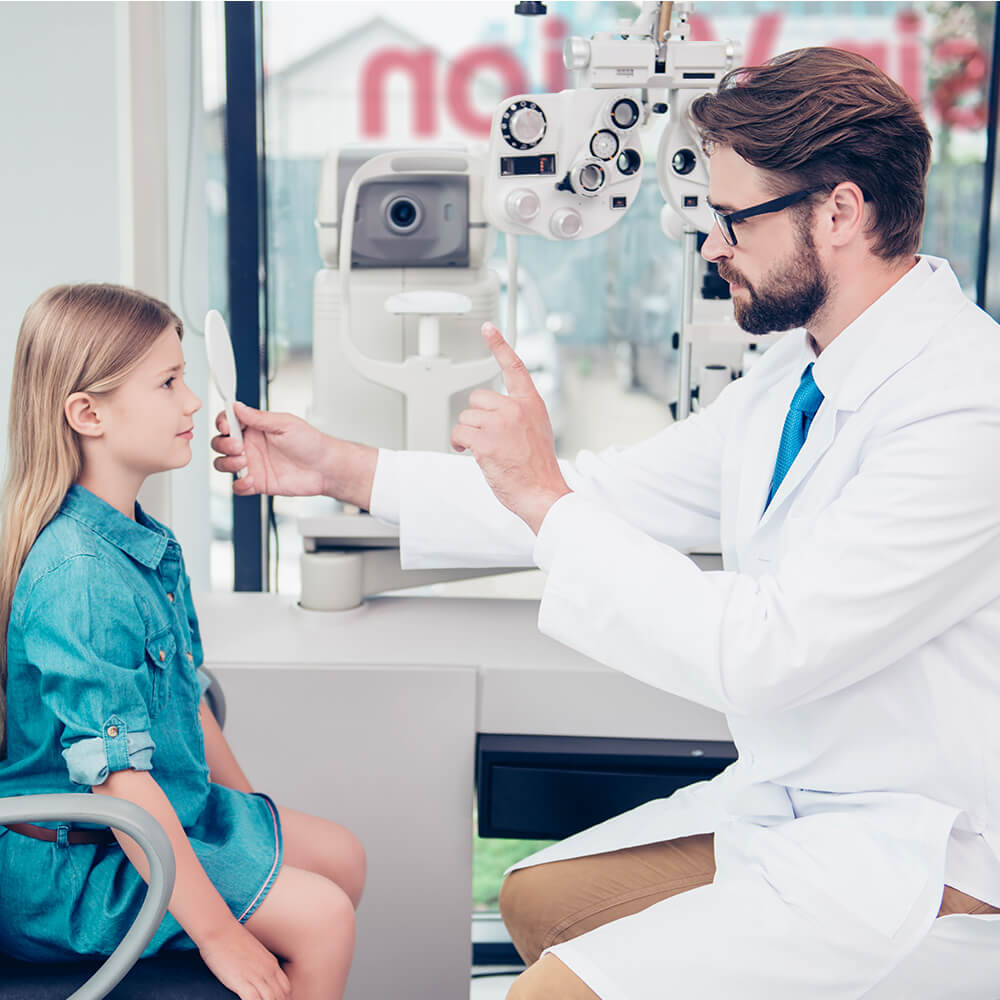 DO EYE DOCTORS TAKE INSURANCE?
YES – and our eye doctors are authorized providers for more types of vision insurance than other eye clinics. Check out the list of vision insurance plans we accept, or contact one of our locations. We provide free coverage checks so you'll understand exactly what your plan pays for before your visit.
Union Health & Welfare Plans Accepted:
Carpenter's Health and Welfare Fund

Central States Southeast and Southwest Areas Health and Welfare Fund

IBEW Local 481 Benefit Fund

Laborers Health and Welfare Fund

Roofer's Health and Welfare Fund

Sheet Metal Workers Health and Welfare Fund

Teamsters Local 135 Health and Welfare Fund

Wisconsin Education Association

Wisconsin Electrical Employees Benefit Fund

Wisconsin Health Fund

Wisconsin UFCW Unions and Employers Health Plan