Accepted vision plans >> Superior Vision
Wisconsin Vision Eye Doctors take Superior Vision Insurance
Optometrists at Wisconsin Vision are in-network providers for Superior Vision insurance. We accept Superior Vision for eye exams, glasses and contacts at all our locations.
Superior Vision is a nationwide vision care company offering managed eye health and vision plans for employers, families, and individuals. Make the most out of your Superior Vision benefits at Wisconsin Vision.
Superior Vision benefits
What does Superior Vision cover?
Your coverage for eye exams and eyewear may vary based on the type of plan you have through Superior Vision. Typically, Superior Vision benefits cover most or part of the cost of:
Superior Vision members may also be eligible for discounts on lens options like scratch coating and tinting, and discounted pricing on extra glasses or disposable contacts.
Superior Vision glasses
While plans vary, in general Superior Vision glasses coverage includes:
Eyewear materials copay for frames & lenses
Frames allowance ranging from $125 to $200
Eyeglass lenses (standard single vision, lined bifocal, lined trifocal)
Factory scratch coating (covered in some plans, discounted in others)
Polycarbonate lenses (covered in some plans, discounted in others)
Superior Vision contacts
Most Superior Vision plans also include coverage for prescription contact lenses, instead of eyeglasses. Plans vary, but in general Superior Vision contacts coverage includes:
Standard contact lens fitting (covered after copay)
Contact lenses (allowance ranging from $120 to $150)
Coverage for medically necessary (non-elective) contact lenses requires prior authorization and may differ from elective contact lens coverage.
Does Superior Vision cover sunglasses?
Superior Vision generally does not cover non-prescription sunglasses or sunglass coloring added to prescription lenses. Depending on your specific Superior Vision plan, there may be discounts available for prescription or non-Rx sunglasses.
Is Superior Vision the same as Davis Vision?
Superior Vision and Davis Vision merged in 2017 and are now part of a single managed care company called Versant Health. However, Superior Vision and Davis Vision each continue to serve their members.
Wisconsin Vision eye doctors take Superior Vision and Davis Vision plans, so no matter which plan you have, we'll help you get the most out of your benefits.
We make using your Superior Vision insurance benefits easy
We offer free Superior Vision insurance coverage checks at all our stores. Just call or stop by with your plan information and we'll explain your benefits, copays, allowances and discounts so you can get the eye care you need without fear of surprise costs.
Eye doctors at Wisconsin Vision also take CareCredit, FSA & HSA to make managing your out-of-pocket expenses easier.
Find a Superior Vision provider in Wisconsin
Wisconsin Vision optometrists accept Superior Vision insurance at all 26 of our locations statewide.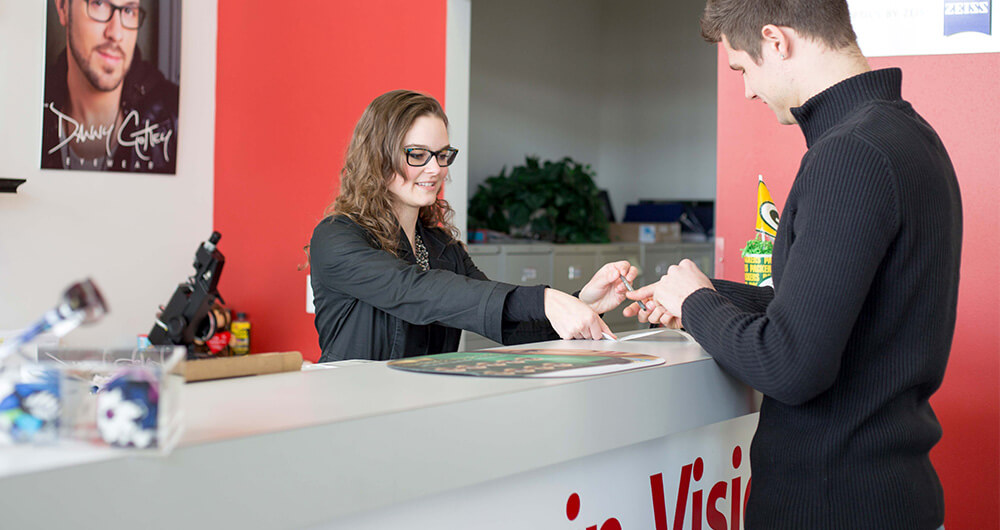 Frequently Asked Questions
What eyecare services does Superior Vision cover?
Eyecare services covered by Superior Vision include eye exams with a $15-$20 copay, eyeglasses, contact lenses & fitting exams. Members may receive discounts on lens upgrades or extra glasses & contacts.
What costs will Superior Vision cover for eyeglasses or contact lenses?
Eyeglass coverage from Superior usually includes a $25 materials copay for frames and lenses, a $125-$150 frames allowance, lenses, scratch coating and polycarbonate lenses. Contact lens coverage extends to fittings with a $25 copay and a $120-$150 allowance. Sunglasses are typically not covered until they are prescription. Most members can get discounts on LASIK.
How do I use my Superior Vision benefits?
Visit or call any of our 26 locations, and we'll answer any questions about your coverage and benefits. You can also contact us on our website.
Is Superior Vision the same thing as Davis Vision?
Superior Vision and Davis Vision merged to form a single company called Versant Health in 2017. Their membership plans are still separate.