Accepted vision plans >> NVA
Wisconsin Vision Eye Doctors Accept NVA Vision Insurance
Optometrists at Wisconsin Vision take NVA vision insurance for eye exams, glasses and contacts at dozens of eye care centers statewide. We're NVA in-network providers and offer free vision coverage checks to help our patients understand their benefits.
Just visit or contact any Wisconsin Vision with your NVA vision plan information and we'll show you how to make the most of your benefits while paying the least out of pocket.
What is NVA vision?
NVA stands for National Vision Administrators, a vision insurance company headquartered in New Jersey and providing vision care programs nationwide. NVA vision insurance is available through both public and private sector employers, unions, third party administrators and more.
What does NVA vision insurance cover?
Your vision benefits through NVA depend on the type of vision care program you have. Typically many vision plans through NVA cover all or part of the cost of:
Optical lenses & treatments
Contact lens exams & follow-up appointments
Our opticians make it easy to understand how your NVA vision benefits work. Get in touch, and we're happy to look into your benefit summary and explain how to get the most value out of your vision care.
Our optometrists accept most vision insurance plans, and we pride ourselves on keeping quality eye care affordable for all patients (with or without insurance). We also accept CareCredit, flex dollars (aka FSA) and HSA for qualifying purchases.
Find an eye doctor who takes NVA vision insurance in Wisconsin
Wisconsin Vision optometrists take NVA vision insurance at 26 eye care centers across the state, making it easy to find an NVA vision provider in Wisconsin's largest metro areas: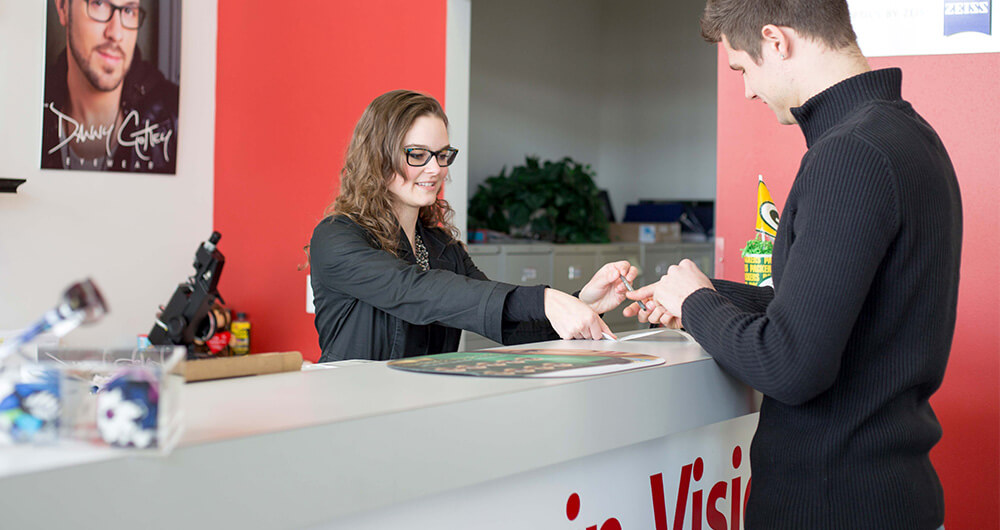 Frequently Asked Questions
What eye care services are covered by National Vision Insurance?
National Vision Insurance coverage includes annual eye exams, contact lenses & exams, eyeglass frames and optical lenses. NVA members can also get a discount on LASIK.
What plans does National Vision Insurance offer and what do they cost?
Costs and plans vary. If you have questions about your coverage, you can call or visit any other our 26 locations to learn more about your coverage.
Can I use my National Vision benefits at Wisconsin Vision?
Wisconsin Vision is a provider for many insurance plans, including National Vision Insurance. Just bring in your card or insurance information, and we'll explain your allowances, benefits, copays and more to you.
What is the difference between National Vision Insurance and NVA?
NVA and National Vision Insurance are the same entity. NVA stands for National Vision Administrators.