Accepted vision plans >> UnitedHealthcare
Wisconsin Vision Eye Doctors Accept UnitedHealthcare Insurance
Our optometrists are in-network UnitedHealthcare vision providers offering comprehensive vision care for children and adults, including patients with special needs. We take UnitedHealthcare Vision at all our vision care centers.
What does UnitedHealthcare Vision cover?
UnitedHealthcare Vision benefits cover most vision-related expenses including eye exams by an optometrist, and eyeglasses or contact lenses.
Standard benefits include a frame allowance, polycarbonate optical lenses for kids, and scratch-resistant lens treatment for all glasses.
Your plan may have copays and/or additional benefits like vision therapy or covered-in-full contacts (including initial fitting and two follow-ups).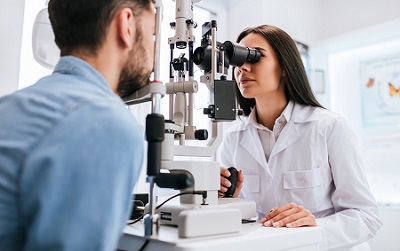 Does UnitedHealthcare Vision cover sunglasses?
UHC Vision members get discounts on non-prescription sunglasses.
Understand & make the most of your plan
UnitedHealthcare Vision plans may vary, which is why we offer free benefits checks at our vision care centers and over the phone. We'll explain your vision benefits in full, including any allowances, copays, discounts & other details.
How do I use my UHC Vision benefits?
You don't need an ID card for UnitedHealthcare Vision, just know the primary plan member's name if it's not you. Call or visit any of our vision care centers for friendly assistance!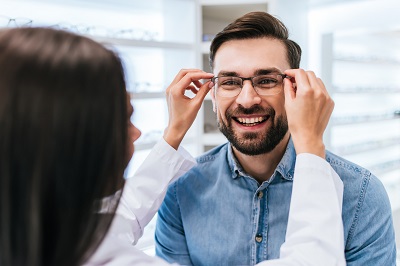 Is UnitedHealthcare Vision the same as Spectera?
They are closely related. According to the UHC website, all providers in Spectera's Eyecare Network also accept UnitedHealthcare vision.
UnitedHealthcare owns the Spectera network, which is made up of vision care providers for routine eye exams, prescription updates, glasses, contacts, and so on. They also provide coverage for vision emergencies through their medical network. The separation provides a clear division between the two types of eye care to simplify claims and billing for members.
Is UnitedHealthcare Vision the same as EyeMed or VSP?
Nope! But we've got you covered.
All Wisconsin Vision eye doctors are in-network providers for UnitedHealthcare Vision and:
...and many other vision insurance plans.
Where can I use UnitedHealthcare Vision in Wisconsin?
Wisconsin Vision takes UnitedHealthcare for vision at all of our 26 vision care centers. We make it easy to find a UnitedHealthcare Vision provider in Wisconsin's largest metro areas: