Accepted vision plans >> Cigna
Wisconsin Vision Eye Doctors Accept Cigna Vision Insurance
Eye doctors that accept Cigna can be found at 26 Wisconsin Vision locations statewide. As Cigna Vision in-network providers, we'll help you maximize your vision benefits while minimizing out-of-pocket costs.
What does Cigna eye insurance cover?
The coverage and discounts available to you may vary based on the specifics of your Cigna Vision plan. For a free coverage check, contact or visit any Wisconsin Vision store and we'll gladly explain your benefits, allowances, copays (and everything else you need to know) in plain English.
Generally, Cigna vision insurance covers:
Comprehensive eye exams (including optometry services not limited to eye health examination, dilation, refraction and prescription)
Eyeglass frames and lenses (including oversize lenses, Rose #1 and #1 solid tints, progressives up to bifocal)
Contact lens fitting and follow-up
Wisconsin Vision eye doctors accept most vision insurance plans, including Cigna, VSP, EyeMed, and many more. We also accept CareCredit, FSA and HSA to make covering any out-of-pocket expenses more manageable.
Cigna Vision discounts
Cigna Vision members may also qualify for discounts on additional frames and lenses, lens options like tinting and coatings, and the cost of eyeglass frames over the allowance.
Our opticians make it easy to understand and user your Cigna Vision benefits and discounts. Just get in touch and have your Cigna Vision ID ready, and we'll handle the rest.
Find a Cigna Vision provider in Wisconsin
Wisconsin Vision optometrists accept Cigna Vision insurance at all 26 of our eye care centers, making it easy to find a Cigna Vision provider in Wisconsin's largest metro areas: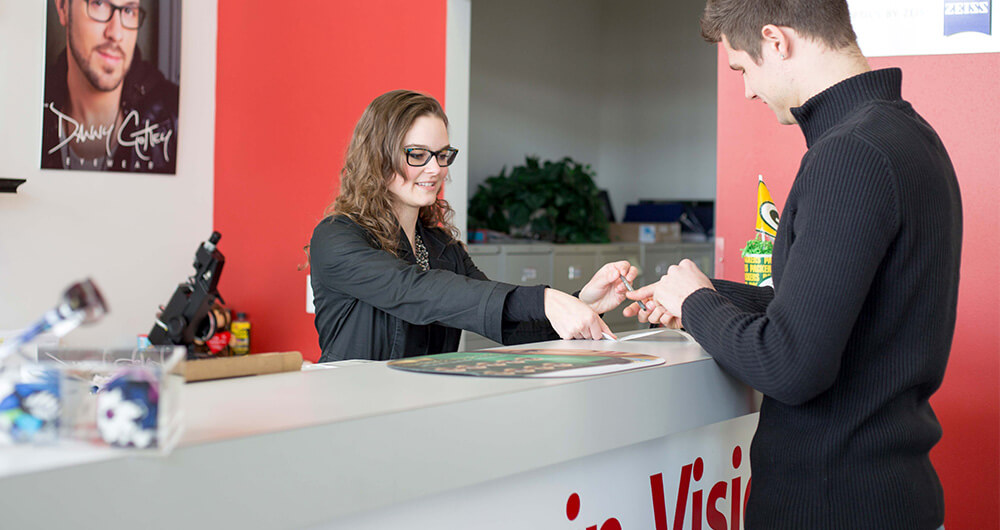 Frequently Asked Questions
What is a Cigna Vision Preferred Provider Organization plan (PPO)?
Cigna's Vision Preferred Provider Organization Plan is a vision insurance plan that allows subscribers to choose from a large network of eyecare professionals for quality eye care. Benefits include a materials allowance that covers contact lenses, eyeglass frames and more, eye care services for a copay, and no paperwork when you visit an in-network provider.
What services does Cigna eye insurance cover?
Cigna vision insurance usually covers comprehensive eye exams, eyeglass frames and lenses, and contact lenses (including fitting and follow-up). Service plan members may also receive discounts on additional frames and lenses, special lens options, and the cost of eyeglass frames that are over allowance.
How much does Cigna vision insurance cost?
Vision plans costs are dependent on who is being covered by the plan, where in the U.S. you live, and whether or not you use services that are in-network. Contact your local Cigna representative to learn more.
How do I find a Cigna eye care provider?
You can log into your Cigna online account or contact your local Cigna representative to find Cigna providers near you. All 26 Wisconsin Vision locations accept Cigna eye insurance.