What is CareCredit?
CareCredit is a credit card for health and wellness care. It can be used to pay for out-of-pocket expenses not covered by medical or vision insurance and offers special financing you can't get when using a Visa or MasterCard.
Buy now and pay later for prescription glasses, sunglasses, designer frames, premium lenses, lens treatments, vision therapy and any other expenses associated with vision care and eyewear.
With CareCredit you can make affordable monthly payments on eyewear and eye care with special financing terms with 6- or 12-month special financing* on qualifying purchases.
How optical financing works at Wisconsin Vision
Wisconsin Vision optometrists are proud to be CareCredit providers for vision care, including eye exams, eyeglasses, contact lenses and more.
You can use CareCredit for your deductible and/or any expenses associated with a vision exam, eyeglasses, prescription sunglasses or contacts. We accept CareCredit at all 26 Wisconsin Vision locations throughout the state.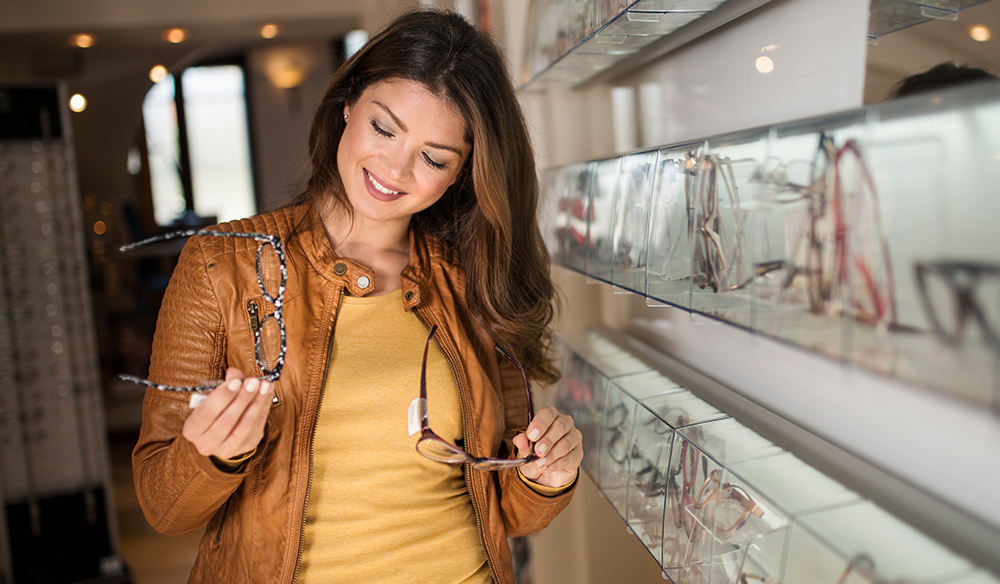 with terms:
ZERO interest if paid in full in 6 or 12 months.*
0% interest if paid in full in 6 or 12 months on qualifying purchases made with your CareCredit credit card account. Purchases of $200-$499 qualify for the 6-month offer. Purchases of $500 or more qualify for the 12-month offer. Interest will be charged to your account from the purchase date if the promotional purchase is not paid in full within the promotional period. Minimum monthly payments required. Required monthly payments may or may not pay off purchase before end of promotional period.

Everyone deserves proper eye care. All 26 of our locations provide quality care for any patient, with or without vision insurance. Contact us to learn more about our payment options.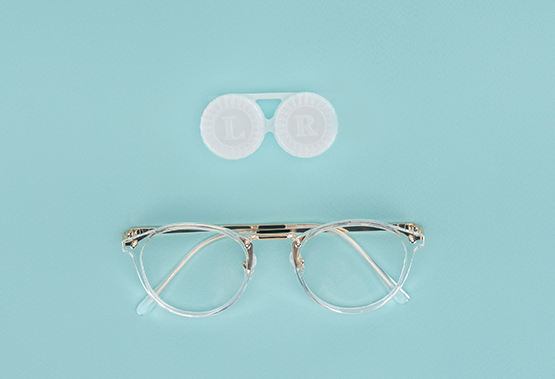 You Deserve Options
CareCredit provides them.
CareCredit for eye exams
You can use CareCredit to pay for eye exams at any Wisconsin Vision location. Our optometrists provide comprehensive eye examinations for patients of all ages, which include an eye health assessment as well as vision testing.
Eye exams are more than a method for writing vision prescriptions, they're an important part of preventive healthcare. At Wisconsin Vision your entire eye exam will be conducted by an onsite eye doctor, not a technician.
Eye Exam Info SCHEDULE AN EXAM
CareCredit for eyeglasses
CareCredit can be used to pay for eyeglasses in full, to cover an insurance deductible or take care of extra costs beyond your vision allowance.
With eyeglasses special financing from CareCredit you can get the frames you really want. Treat yourself to designer eyewear, pick out an extra pair (or two) and opt for all the lens treatments you need for optimal vision.
CareCredit helps you make the most of your annual visit to the optometrist. You can update your prescription and pick out multiple pairs of glasses, then pay over time.
Buy glasses online with CareCredit
You can use your CareCredit card to purchase eyeglasses and sunglasses from our exclusive COR Eyewear collection. Each pair features hand-picked frames and premium ZEISS optical lenses hand-finished at our lens lab here in Wisconsin. Using CareCredit for glasses online is as easy as using any other credit card.
CareCredit for Contacts
Wisconsin Vision accepts CareCredit for contact lenses ordered at one of our stores or online. Use your contact lens prescription to order online and get fast free shipping on all orders $99+.
We offer very competitive pricing on contact lenses (including colored contacts!) from leading brands and a convenient subscription option.
With CareCredit you can order a whole year's supply of contact lenses at once and never worry about forgetting to reorder. As long as you pay off the balance within the promotional period you won't be charged any interest.
You can also use CareCredit for a contact lens eye exam and fitting at Wisconsin Vision. Our eye doctors welcome questions from first-time or longtime contact lens wearers.
Can I use CareCredit for sunglasses?
Yes! You can use CareCredit for prescription and plano (regular, non-corrective) sunglasses at all Wisconsin Vision locations. We have a very wide selection of sunglass frames for men, women and kids, including designer labels and wallet-friendly options. You can choose from many different sunglass lens colors and tints, including multiple mirrored options. Sunglass lens treatments like polarization and anti-scratch are also available.
With special financing from CareCredit, you can get the prescription sunglasses you've always wanted and a new pair of daily wear eyeglasses.
CareCredit for specialty eyewear
You can use CareCredit to pay for specialty prescription eyewear costs which may not covered by vision insurance including:
Safety eyewear
Sports glasses
Driving glasses
Computer glasses
Blue light blocking lenses
Progressive lenses
With CareCredit you're not limited to the options and allowances in your vision plan. Get the eyewear you really need when you need it, and enjoy special financing for 6 or 12 months* on qualifying purchases.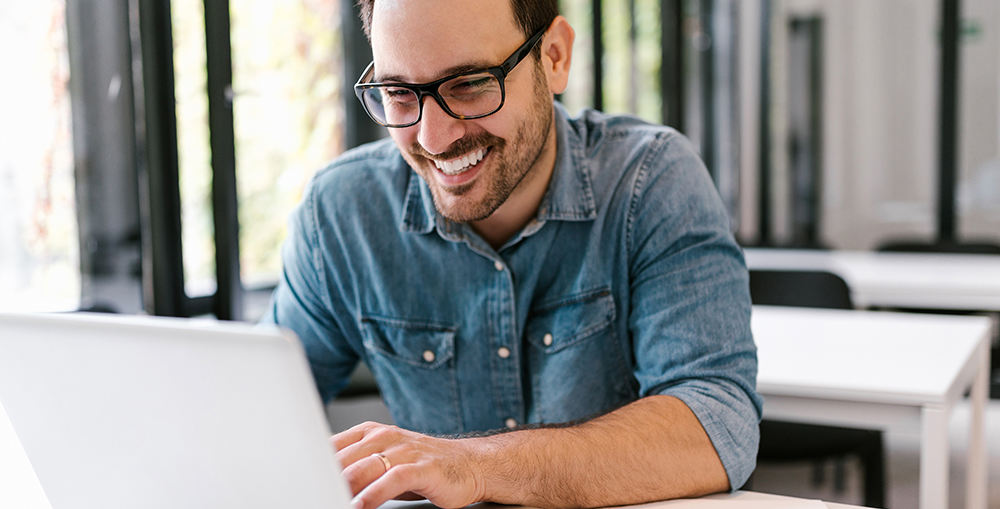 Benefits:
CareCredit has many benefits for cardholders including:
Care when you need it

You shouldn't have to postpone or skip vision care because of expenses not covered by insurance. With CareCredit you can get an eye exam and prescription update when you need to, and manage out of pocket costs more easily.
Special financing

CareCredit is different from other credit cards. It's a healthcare credit card designed to help you pay for procedures and treatments over time and avoid paying interest. No interest will be charged on your balance if paid in full by the end of the promotional period.
Easy to use

You can apply online or by phone and find out immediately if you've been approved. There's no activation fee and no annual fee**. Once you're a cardholder, there's no need to re-apply. you can continue to use your CareCredit card for a wide range of health and wellness needs. You can use CareCredit to pay for health and wellness care at over 200,000 enrolled providers nationwide.
CareCredit with HSAs & FSAs
Many patients have a healthcare plan paired with a health savings account (HSA) or a flexible spending account (FSA). If you have healthcare costs that exceed the funds in your HSA or FSA, CareCredit can be used to cover the remaining balance. Now you can get the premium lenses or designer frames you've had your eye on without breaking your budget.
Can you use CareCredit with insurance?
Absolutely. Just visit or contact your Wisconsin Vision and we'll gladly do an insurance check so you know exactly what your plan covers. CareCredit can be used to finance eyewear and eye care not covered by your insurance.
Our eye doctors take most type of vision insurance including VSP, EyeMed, Cigna, Davis Vision and many others:
We also have competitive pricing and special offers on eye exams and glasses, making it easy for our patients without insurance to get affordable vision care and eyewear.
Apply for CareCredit:
To get started, apply for CareCredit online now. If you have questions about using CareCredit at Wisconsin Vision, please contact the location nearest you.

The fine print:
*No interest will be charged on the promotional purchase if you pay the promotional purchase amount in full within the 6 or 12 month promotional period. If you do not, interest will be charged on the promotional purchase from the purchase date. Any discount will reduce your total purchase amount and may result in you not satisfying the minimum qualifying purchase amount required. Regular account terms apply to non-promotional purchases and, after promotion ends, to promotional balance. For new accounts: Purchase APR is 26.99%; Minimum Interest Charge is $2. Existing cardholders should see their credit card agreements for their applicable terms. Subject to credit approval.
** For new accounts: Purchase APR is 26.99%; Minimum interest charge is $2.00.
Find CareCredit optometrists & vision providers in Wisconsin's largest metro areas: