Accepted vision plans >> Arise Health Plan
Wisconsin Vision Eye Doctors Accept Arise Health Plan Vision Insurance
Arise Health Plan is a Wisconsin-based health insurance company providing group and individual coverage. According to the Arise Health Plan website, Arise Health Plan members enjoy free access to the EyeMed Vision Care discount program.
Optometrists at Wisconsin Vision accept most vision insurance plans including EyeMed, WPS, and Arise Health Plan vision benefits. As in-network providers for more types of vision insurance than other eye care centers, we help you make the most of your benefits for eye exams, glasses, contacts, and more.
Arise Health Plan vision coverage
Arise customers have access to the EyeMed Vision Care discount program, which offers savings on:
Purchases of a complete pair of eyeglasses including:

Frames
Standard plastic lenses

Lens options including:

Tint
Scratch resistant coating
Anti-glare coating
Progressives
More
We offer free vision plan coverage checks at all locations. Our opticians are happy to explain exactly what your vision benefits cover, and help you make the most of them.
We also accept CareCredit, FSA, and HSA. If you have questions about using your benefits, discounts, flex dollars, or other vision insurance, we're here to help.
Find an Arise Health Plan vision provider in Wisconsin
Wisconsin Vision optometrists accept Arise Health Plan vision insurance at all 26 locations statewide, making it easy to find an Arise Health Plan provider in Wisconsin's largest metro areas: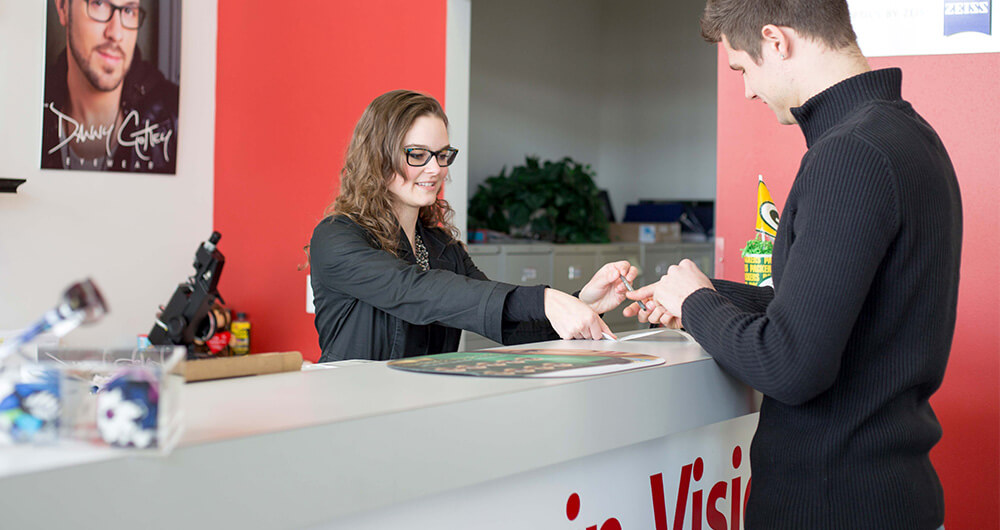 Frequently Asked Questions
What does Arise cover?
Eye services coverd by Arise include eye exams, eyeglasses, and contact lenses. Lens upgrades include anti-glare coating, progressives, scratch resistant coating, tint and more. Arise members are given a discount through EyeMed.
Are Arise and Aspirus connected?
Arise and Aspirus have partnered to increase the number of healthcare providers available to members. Arise is a plan offered by WPS, a large non-profit insurance provider exclusive to Wisconsin.
How do I find an Arise Health Plan vision provider?
You can use your Arise benefits at any of our 26 metropolitan locations. If you have questions about your benefits, contact us.
What do I do if I have questions about coverage?
You can visit or call any of our 26 Wisconsin locations during our regular business hours if you would like a free coverage check. Our staff is happy to explain your benefits to you in plain English.