Accepted vision plans >> Davis Vision
Wisconsin Vision Eye Doctors Accept Davis Vision Insurance
Optometrists at all Wisconsin Vision locations are in-network Davis Vision eye doctors providing eye exams and comprehensive eye care to adults and children ages 3 and up (please contact us for a referral to an ophthalmologist for children under 3).
Use your Davis Vision benefits for:
Routine eye exams and vision checks
Contact lens exams (aka contact lens fittings)
Eyeglasses (frames and optical lenses)
Lens treatments/coatings (anti-glare, scratch protection)
Does Davis Vision cover prescription sunglasses?
It depends on the details of your plan. Many Davis Vision plans cover all or part of the cost of tinted or photochromic (color-changing) lenses.
We offer free Davis Vision insurance checks so you'll know exactly how your coverage, allowance, discounts and copays work. Just bring your Davis Vision plan member ID card to any of our eye care centers or give us a call and we'll look into it for you.
Maximize your Davis Vision benefits – Minimize out of pocket costs
We help our patients with Davis Vision coverage and most other types of vision insurance get the most out of their plan while paying the least out of pocket. Our opticians understand how vision insurance works and are happy to advise you on your best options based on your vision needs and budget.
We also accept CareCredit financing, FSA (flex dollars) and HSA for qualified expenses not covered by your plan.
Find optometrists who take Davis Vision in Wisconsin
Davis Vision insurance is accepted at all 26 Wisconsin Vision locations. Find a Davis Vision provider in Wisconsin's largest metro areas: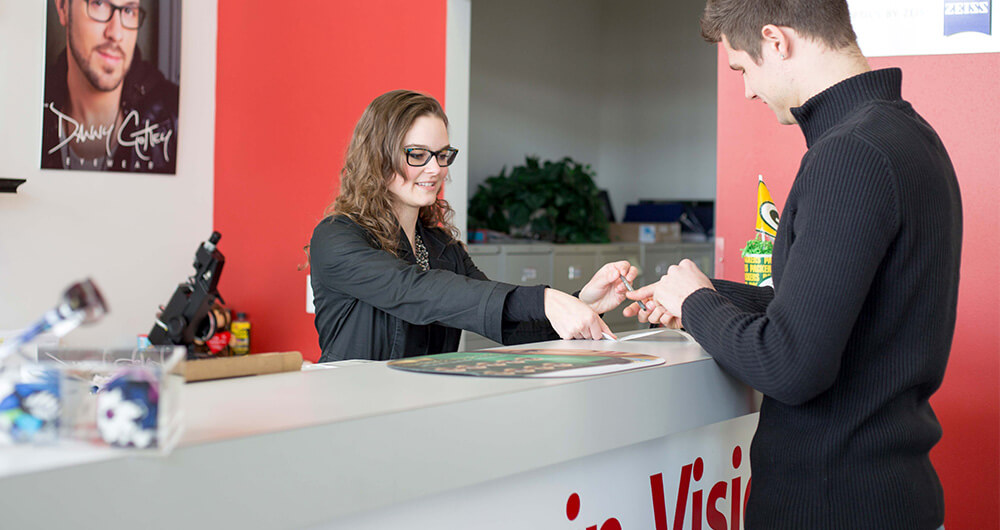 Frequently Asked Questions
What eye care services does Davis Vision cover?
Davis Vision covers contact lenses and their fittings, eye glasses, lens treatments and routine eye exams. Depending on your plan you may also have coverage for prescription sunglasses, or discounts on LASIK eye surgeries. Additional benefits include transitional lenses coverage and free breakage warranty. If you have any questions about your coverage, we're happy to help! Just bring your card into any of our 26 locations or give us a call.
How much do Davis Vision plans cost?
Depending on what plan you have and what services you receive, copays range from $0 to $140, while allowances start at $60 and go up to $200. Employee rates can range from $6.31 to $28.66 a month depending on who is on your plan and how they are related to you.
What is the Exclusive Collection from Davis Vision?
The Exclusive Collection is a Davis Vision benefit including hundreds of designer eyeglass frames available in provider offices nationwide. The Exclusive Collection include brands like Elizabeth Arden, Jones New York, Perry Ellis, Candie's and more at a discounted cost while offering free breakage warranty for a year.