Accepted vision plans >> Spectera
Wisconsin Vision Eye Doctors Accept Spectera Vision Insurance
Optometrists at all Wisconsin Vision locations are in-network providers for Spectera vision insurance members.
What does Spectera vision cover?
It depends on the specifics of your Spectera plan. We offer free coverage checks to help our patients understand exactly what's covered by their Spectera insurance before getting started. Just stop by any of our eye care centers or give us a call and we'll dig in!
Many Spectera plans cover most or part of the cost of:
Does Spectera cover sunglasses?
The exact coverage offered by Spectera will vary by plan, but in general Spectera vision plans do not cover non-prescription sunglasses. You may be able to use your annual benefits for prescription glasses to cover prescription sunglasses. There may also be discounts available for members who have used their annual benefits and want to purchase additional pairs of glasses or sunglasses.
To find out if your Spectera plan covers prescription or non-Rx sunglasses in any capacity, just give us a call and we'll check your benefits for you.
We make Spectera optical benefits easy to use
Frequently patients have questions about whether Spectera covers sunglasses, computer glasses, or specific types of lenses and lens treatments. The best way to understand how your Spectera benefits, allowances, copays and discounts work is to have us check your coverage. Our opticians are experts at deciphering vision insurance benefits and will explain your best options in plain English.
Is Spectera associated with UnitedHealthcare Vision?
According to the UnitedHealthcare website (here), the vision insurance offered by UHC is powered by Spectera's Eyecare Network. UnitedHealthcare actually owns and operates Spectera's nationwide network of vision care providers.
The reason for the separation is to simplify the claims process for members who require eye care in a medical emergency (which would fall under the UnitedHealthcare medical network) versus routine eye care (such as an annual eye exam and glasses).
Wisconsin Vision optometrists accept both Spectera and UnitedHealthcare vision, along with most types of vision insurance. We also take CareCredit, flex dollars (FSA) and HSA to help make out-of-pocket costs more affordable.
Find Spectera vision providers in Wisconsin
Spectera vision insurance is accepted at all 26 of our locations, making it easy to find a Spectera vision provider in Wisconsin's largest metro areas: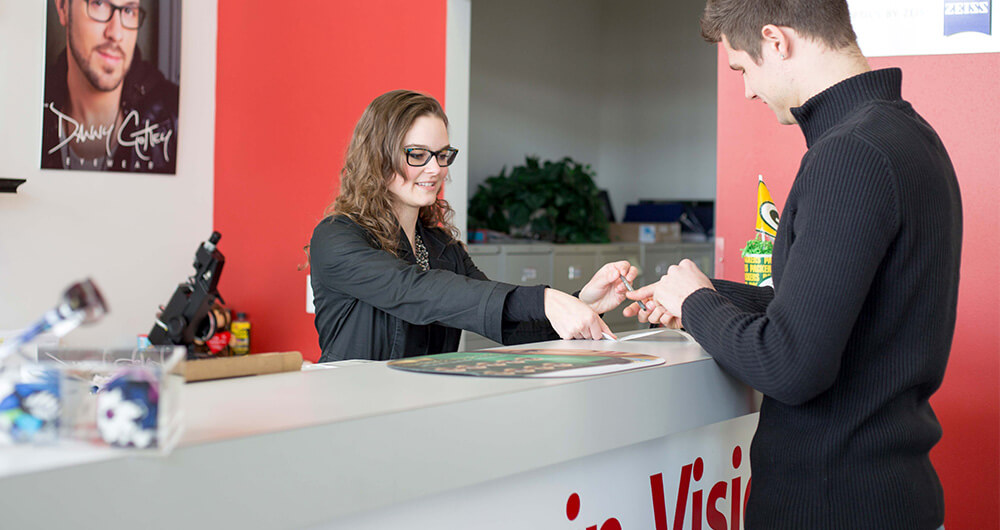 Frequently Asked Questions
What does Spectera Vision cover?
Eye care coverage varies by plan, but most plans will cover or at least give a discount on yearly eye exams, eyeglass frames & lenses and contact lenses & fittings. Spectera also covers prescription sunglasses. Members can also get a discount on LASIK.
How do I use my Spectera benefits?
We're happy to answer any questions you have about your vision insurance plan and its coverage. Just stop by any one of our 26 locations or give us a call!
Is Spectera part of UnitedHealthcare Vision?
UHC's vision insurance is offered by Spectera eyecare providers because UHC owns Spectera's network. Members can differentiate between the two by submitting emergency eye care claims to UHC and routine eye care claims to Spectera.
How do I find a Spectera provider?
You can use your Spectera benefits at any of our 26 locations. We also take CareCredit, FSA and HSA.