Appleton, Wisconsin Eyeglass Store
We have a massive selection of designer frames and affordable everyday options. Get a great deal on quality prescription glasses for men, women, and kids.
$69 Eye Exams
Optomap® retinal screening available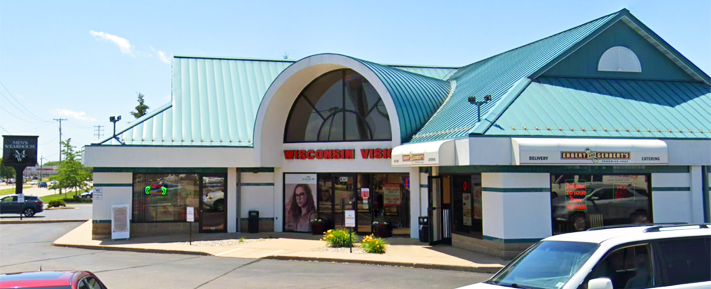 Shop Designer Frames & Sunglasses
Personalized Service

& Frame Fitting
Our opticians will help you choose the best frame style, material, lens type & treatments to create your ideal eyeglasses.
A perfect fit
Shopping online is convenient, but trying on a few frames at home can't compare to the expertise and practical help you'll find at our store.
We're not happy until you're happy - with how you see, look and feel in your new glasses.
Independent Optical Store

in Appleton
We serve people living in Appleton, Neenah, Greenville, Kimberly, Sherwood, Menasha, Larsen, Mackville, Stephensville, Hortonville, Harrison, and the nearby communities.
Part of your city
Wisconsin Vision believes in giving back to the communities that sustain us. Learn more about our Clear Days Ahead program improving the vision of disadvantaged children in Wisconsin.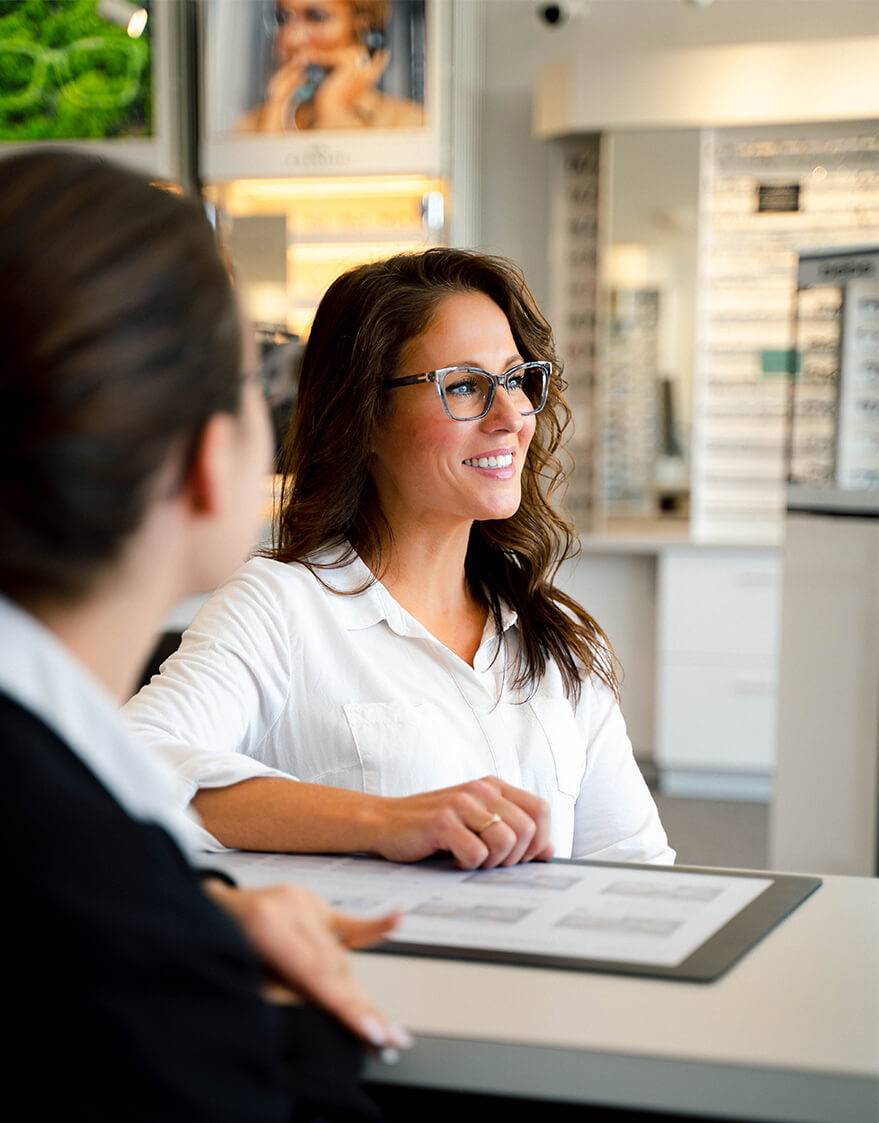 Be. More. Wisconsin.® Choosing means:
We Take Care of You
... and your glasses!
FREE Cleaning
& adjustments for the life of your glasses
FREE Insurance Checks
maximize those benefits
MORE Dollars Stay in Your City
unlike nationwide chains
Frequently Asked Questions
What are my options for getting my new glasses?
We have three dispensing options:
Contactless Pickup: Call the store when you arrive. We'll bring your order out to your car, or meet you at the door.
In-Store Pickup: If possible, we recommend coming inside for an eyeglass fitting. Your optician will adjust the frames to fit you comfortably and make sure the lenses are positioned correctly in front of your eyes.
Delivery: For a $10 fee, have your glasses delivered via UPS or USPS (ground only).
Patients who choose contactless pickup or delivery can still get a free eyeglass fitting at a later date.
What's the average price for a pair of prescription glasses?
There's no average price because there's no average patient! The final out-of-pocket cost of prescription glasses depends on the type of frame and lenses and whether you have vision insurance.
We carry a wide range of frames including designer options and value-priced picks. You can get a free coverage check and we'll explain how to get the most out of your benefits. Or take advantage of our deals and discounts only available for patients without insurance. We also accept CareCredit, which can make paying for eyeglasses easier.
Can I get my new glasses the same day as my exam?
We don't offer same-day turnaround. Prescription eyeglasses are made and hand-finished at our lab in New Berlin and can take up to a week before they're ready for you.
Because eyeglasses are custom-made medical devices, this is one case where faster isn't necessarily better. The processes used in eyeglass fabrication are highly specialized and require state-of-the-art equipment and multiple quality checks (if done correctly).
There are thousands of variables that go into a single pair of prescription glasses: the frames you choose, your vision prescription, astigmatism magnitude and location, lens power, lens material, lens type, and lens treatments.
Quality isn't always the quickest option, but for something as crucial as eye health and vision, we believe it's the better option.
Do you sell reading glasses?
Yes! We sell prescription reading glasses with multiple lens options including bifocals, progressives, blue light filtering, and more.
Over-the-counter readers are generally OK for short-term use. But if you have stronger vision in one eye, astigmatism, digital eyestrain or need distance vision correction, you're better off getting proper prescription glasses for reading.
Can I donate eyeglasses at Wisconsin Vision?
Yes! We accept donations of used prescription glasses on behalf of Lions Club International. Your unwanted eyewear can change a life.
Should I wear my glasses for sports?
Optometrists do not recommend wearing your everyday eyeglasses during most sports (golf, bowling, and other no-contact activities should be fine). If there's the potential to break your glasses you're not only risking the cost of replacing them but your eyes could be injured.
Prescription sports glasses are a much better option as they're designed to protect your eyes and can even enhance performance! Our opticians are happy to show you our many sports eyewear options.
Is anti-reflective coating worth it?
Most people who wear glasses on a regular basis would tell you anti-reflective (AR) coating is definitely worth it. AR coating (also called anti-glare coating) eliminates almost all reflected light from both the fronts and backs of optical lenses.
Eliminating glare from the front of lenses means more light can get through them, which means better vision. Eliminating glare from the back of lenses means fewer visible distractions, for more comfortable vision.
Anti-reflective technology also makes your lenses less noticeable in person and in pictures. We offer many different lens coatings and are happy to inform you of your options.