Accepted vision plans >> VSP
Wisconsin Vision eye doctors accept VSP at all locations
Our optometrists are in-network Vision Service Plan providers for eye exams, glasses, contact lenses and more. Whether you have VSP coverage as an individual or through an employer, we make it easy to maximize your benefits for frames, lenses, lens treatments and prescription sunglasses.
What are my VSP benefits?
VSP benefits vary by plan. We make it easy to know what your plan covers: call or visit any store for a free VSP benefits check. We'll explain what's included, what's extra, and how your frame allowance and copays work.
Our eye doctors take most vision plans, and we help patients without vision insurance take advantage of flexible pricing and discounts to keep vision care affordable. We also accept CareCredit, FSA (aka 'flex dollars) & HSA.
VSP eye exams
Our eye doctors are all in-network VSP providers offering comprehensive eye exams. To use your VSP benefits for an eye exam you can schedule an appointment directly with us online, or by calling one of our stores.
How much does an eye exam cost with VSP?
For most VSP plans there's a $10 copay for an eye exam. Just ask us and we'll let you know how your plan works.
How often can I get an eye exam with VSP?
Plans vary, but in general, individuals with VSP benefits are covered for one comprehensive eye exam every 12 months.
VSP Premier providers
Optometrists at all Wisconsin Vision locations participate in the VSP Premier Program.
What's a VSP Premier provider?
There is no extra cost associated with the VSP Premier Program. All VSP members have access to Premier Program providers. Choosing an eye doctor in the VSP Premier Program network means getting the most value out of your benefits.
The Premier designation means eye doctors in the Premier Program offer:
Weekend hours
Online appointment scheduling
The most advanced eye exam technology
A wide selection of frames from the most popular brands
High-performance, high-definition optical lenses
VSP Exclusive Member Extras Bonus Offers
Anyone with VSP benefits has full access to VSP Premiere Program locations. With Wisconsin Vision, you have 26 stores to choose from.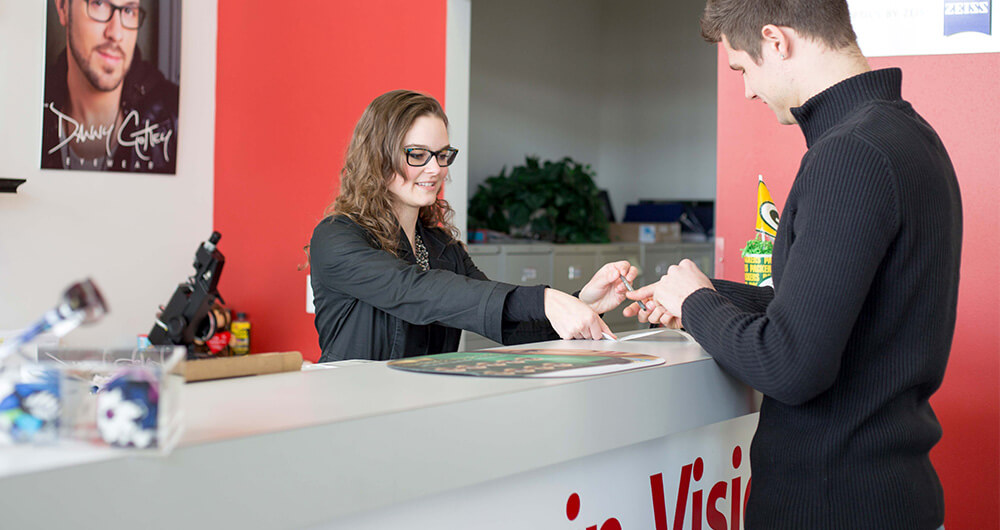 Frequently Asked Questions
Does VSP cover eye exams?
All of our 26 locations are in network for VSP. Most plans require a $10 copay for a yearly eye exam.
Does VSP cover eyeglasses?
Frame allowances for VSP plans range from $120-$200. Coverage for sunglasses depends on whether or not they are prescription and what plan you have. Some VSP plans also cover safety glasses.
Does VSP cover contact lenses?
Some VSP plans include contact lens coverage. We sell contact lenses and do fittings at all 26 locations.
How do I know what eyecare services are covered by VSP?
VSP benefits vary, but can easily be checked by our staff. Just give us a call or visit at any of our 26 Wisconsin locations, and we'll help you figure out which eyecare services are covered.