Accepted vision plans >> WEA Trust
Wisconsin Vision Eye Doctors Accept WEA Trust Vision Insurance
WEA Trust is a not-for-profit insurance company founded by the Wisconsin Education Association Council (WEAC) in 1970 to help smaller school districts gain access to more affordable health and vision insurance for teachers and other school employees.
Optometrists at Wisconsin Vision take WEA Trust vision insurance for eye exams, glasses, and contacts. As in-network WEA Trust vision providers, we help patients make the most of their vision benefits.
WEA Trust Vision Benefits
The best way to confidently use your vision benefits starts with a free insurance check at Wisconsin Vision. We'll take a look at your vision plan and explain exactly what's covered to help you avoid surprise out-of-pocket expenses.
Typically, WEA Trust vision benefits include:
WEA Trust members with vision insurance plans may qualify for additional reimbursements or discounts associated with vision care. Contact or visit your Wisconsin Vision for a review and explanation of your vision coverage, and we'll help you make the most of your benefits.
Our eye doctors accept most vision insurance plans, and we also take CareCredit, HSA and FSA to make managing any uncovered expenses more manageable.
Find a WEA Trust vision provider
Wisconsin Vision optometrists accept WEA Trust vision insurance at all 26 locations statewide, making it easy to find a WEA Trust vision provider in Wisconsin's largest metro areas: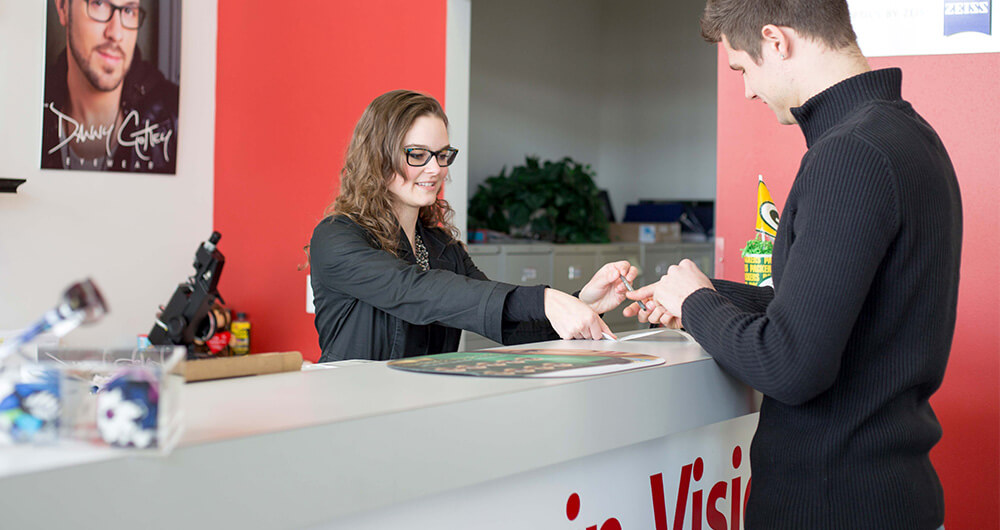 Frequently Asked Questions
What is WEA Trust?
The Wisconsin Education Association Council founded WEA Trust in 1970 to ensure access to affordable healthcare for employees at smaller school districts. The Trust now serves Wisconsin public employees at the municipal, state and county level.
What eyecare services does WEA Trust cover?
WEA Trust covers eye exams and visions screenings, contact lenses, and contact lens fittings and follow up exams. An allowance for eyeglass frames is also included.
How do I review my benefits at Wisconsin Vision?
Reviewing your WEA Trust benefits at Wisconsin Vision is fast, easy and efficient. Our optometrists offer easy to understand answers for any questions you have about your allowances, copays, benefits and more.
Is WEA Trust accepted by every Wisconsin Vision location?
All of our 26 locations accept WEA Trust vision benefits. Stop in at any location for a free coverage check today.