Accepted vision plans >> WPS
Wisconsin Vision Eye Doctors Accept WPS Insurance
WPS (Wisconsin Physicians Service) is a not-for-profit service insurance corporation headquartered in Madison, WI. According to their website (here), WPS members have access to the EyeMed provider network.
Optometrists at Wisconsin Vision take WPS insurance AND EyeMed vision insurance for eye exams, glasses and contacts at all our locations. As in-network providers for both WPS vision and EyeMed, we'll help you get the most value out of your benefits while minimizing out-of-pocket costs.
WPS vision benefits
WPS Health Insurance customers have free access to the EyeMed Vision Care discount program, which provides benefits and discounts for:
Eyeglasses (including frames & standard plastic lenses)
Lens options (tint, anti-glare, progressives, etc)
We make it easy to understand exactly what your vision insurance covers so you can take full advantage of your benefits. Our eye doctors take most types of vision insurance, and we offer free coverage checks. Just contact or visit any of our eye care centers with your plan information and we'll get started!
Find a WPS vision provider in Wisconsin
Wisconsin Vision optometrists accept WPS insurance for vision care at all 26 of our stores statewide, making it easy to find a WPS vision provider in Wisconsin's largest metro areas: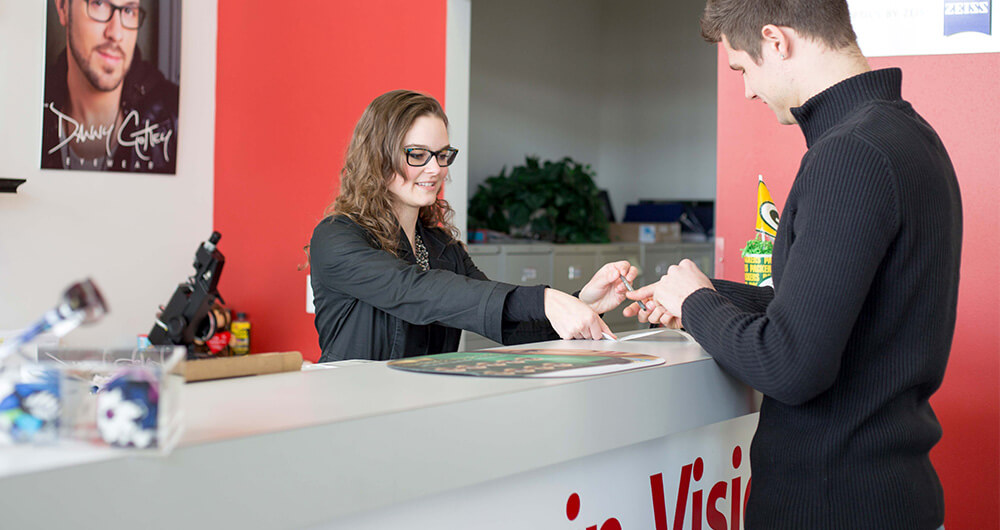 Frequently Asked Questions
What is WPS?
WPS stands for Wisconsin Physicians Service, a nonprofit insurace corporation. WPS is headquartered in Madison and is exclusive to Wisconsin residents.
Is WPS partnered with EyeMed?
WPS members can access the EyeMed Vision Care discount program for free.
What does WPS cover?
WPS covers eye exams, eyeglasses, lens upgrades, contact lenses and more. Copays range from $15 to $105 and discounts for select materials range from 15% to 35% off of retail price.
Does Wisconsin Vision accept both WPS and EyeMed?
Wisconsin Vision's 26 locations accept both WPS and EyeMed benefits. Call or visit us today for answers about your vision coverage.