Accepted vision plans >> Network Health
Wisconsin Vision Eye Doctors Accept Network Health Vision Insurance
Optometrists at Wisconsin Vision accept Network Health vision insurance at all locations. As in-network Network Health vision providers, we'll help you get the most value out of your vision benefits.
Network Health Vision coverage
Network Health offers different plans. The vision coverage you have will be determined by the details of your plan. For a free coverage check, call or visit any Wisconsin Vision with your Network Heath member information. We'll check your vision coverage and explain your benefits, allowances, copays, discounts and anything else you need to know.
Generally, Network Health vision insurance covers most or part of of the cost of:
Eyeglasses (including frames and optical lenses)
Contact lens fitting & follow-up
Network Health vision plan members may be entitled to additional discounts on optometry services and materials. We're happy to check your plan and help you maximize the value of your coverage.
Eye doctors at Wisconsin Vision take most vision plans, including EyeMed and VSP. We also take CareCredit, FSA and HSA, which can make out-of-pocket expenses more manageable.
Find a Network Health vision provider in Wisconsin
Wisconsin Vision optometrists accept Network Health vision insurance at all 26 locations statewide, making it easy to find a Network Health vision provider in Wisconsin's largest metro areas: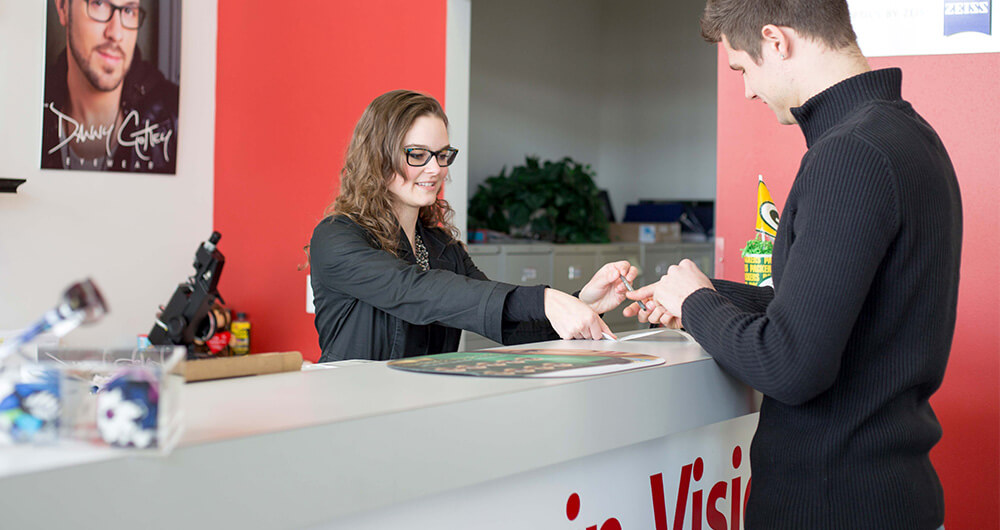 Frequently Asked Questions
How do I know what services my Network Health plan covers?
You can call our visit any of our 26 locations for a free coverage check. Our staff will answer questions about your plan, benefits, copays, allowances and more.
Does Network Health use EyeMed for vision insurance?
Network Health provides vision insurance through EyeMed. While EyeMed is an international vision insurance provider, is a health insurance provider exclusive to Wisconsin.
How much does vision care cost with Network Health?
Vision care costs include lenses with a $50, $70 or $105 copay, depending on whether they are single vision, bifocal or trifocal. Lenses are 35% off of retail price, and contact lenses ae 0-15% off of retail price. Lens upgrades are available for varying costs, and members can get a discount on LASIK vision correction.
What pediatrice eyecare services are available through Network Health?
Network Health's pediatric vision care options include lenses and frames covered in full, or contact lenses covered in full as long as certain limitations are follwed. Medically necessary contact lenses are covered in full.