Accepted vision plans >> UMR
UMR vision providers in Wisconsin
Wisconsin Vision eye doctors accept UMR (United Medical Resources) vision insurance at all our locations statewide.
UMR vision plans
United Medical Resources is a UnitedHealthcare company, and the largest third-party administrator in the nation.
Wisconsin Vision accepts UMR vision plans and UnitedHealthcare vision insurance.
Is UMR the same as UnitedHealthcare?
Not exactly. As a third-party administrator, UMR is not an insurance company (UnitedHealthcare is). UMR helps employers by making sure claims are paid correctly and working to minimize health care costs.
UMR vision benefits
Your exact vision benefits will depend on the type of plan you have with UMR. We offer free coverage checks to make it easy to understand what's covered.
Just contact or visit any Wisconsin Vision eye care center and we'll explain your UMR vision benefits in plain English, including deductibles, copays, and discounts.
Typically, most UMR vision plans cover most or part of the cost of:
Wisconsin Vision optometrists accept most vision plans AND we take CareCredit, HSA (health savings accounts), and FSA (aka flex dollars) to help make any out of pocket expenses more manageable.
Take advantage of our free vision insurance checks and we'll show you your best options to minimize your personal costs while maximizing your UMR benefits.
Find a UMR vision provider in Wisconsin
Eye doctors take UMR vision insurance at all 26 of our locations, making it easy to find a UMR vision provider in Wisconsin's largest metro areas: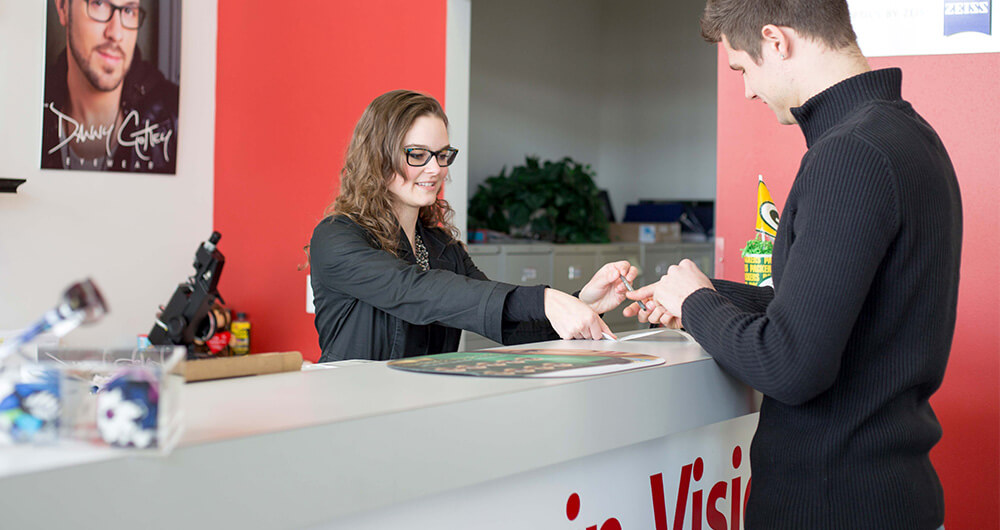 Frequently Asked Questions
Is UMR partnered dwith UnitedHealthcare?
UMR is a third-party adminstrator of UHC, not its own insurance company. UMR helps members make sure claims are paid and benefits are used to their fullest potential.
What does UMR cover?
Coverage varies depending on the plan you have. UMR usually covers most of the cost of contact lenses, eye exams, eyeglass frames and optical lenses. 20% to 40% percent discounts on select lens upgrades are also available.
How do I find a UMR vision provider near me?
Wisconsin Vision is a statewide optomotrist office and eyewear store with 26 metropolitan locations. Find one near you and come in anytime for a free coverage check.