All Optometrists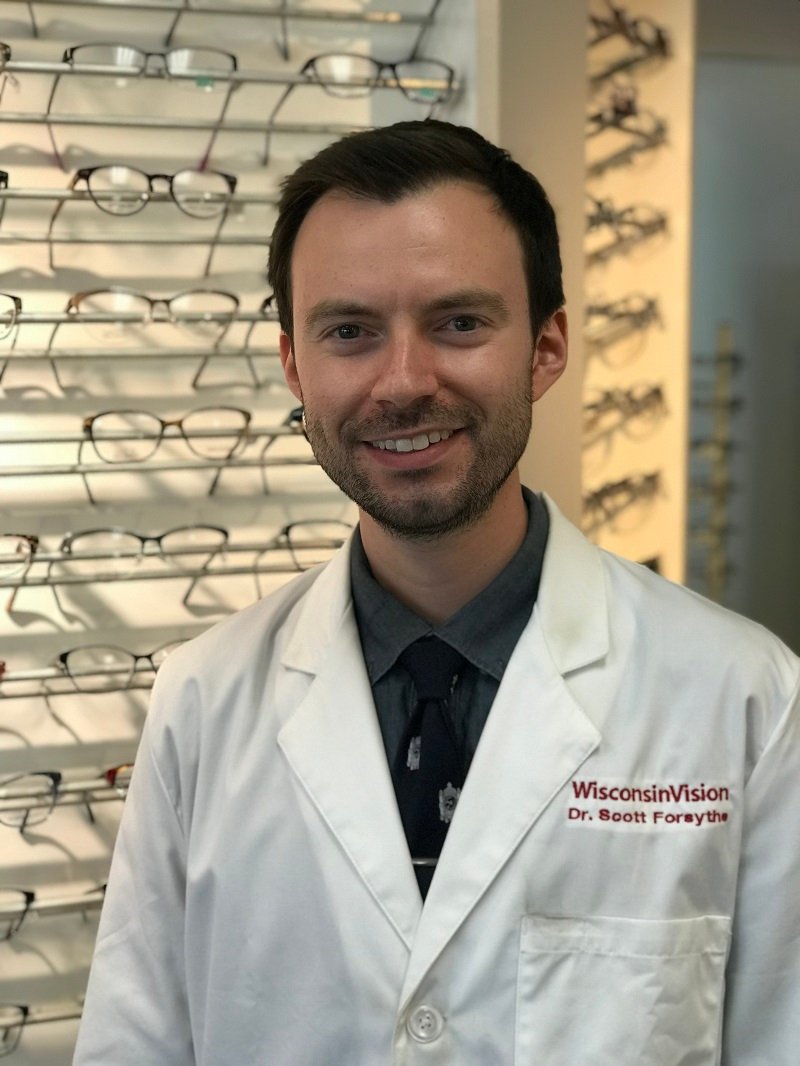 Dr. Scott Forsythe, O.D.
Education:

Southern California College of Optometry
Languages spoken:
English
Dr. Forsythe has been working as an optometrist with Wisconsin Vision since 2018.
Professional associations & honors:
Wisconsin Optometric Association
Graduated magna cum laude
Specialties:
Primary care optometry
Favorite thing about being an eye doctor:
Building lasting relationships with my patients.
Eye care tip:
There is more to eye health than seeing 20/20 and everyone would benefit from a routine comprehensive eye exam.
More about Dr. Forsythe:
In my spare time I enjoy spending time with my family and rooting for the Badgers, Packers and Brewers.
Dr. Forsythe sees patients at our locations in Janesville and the east side of Madison. Book an appointment online: