Eye exams in Waukesha, WI
Our Waukesha location provides comprehensive eye exams for people of all ages. New patients are always welcome.
$69 Eye Exams

In-store telehealth exams available
Optomap® retinal screening available

ADA accessible exam rooms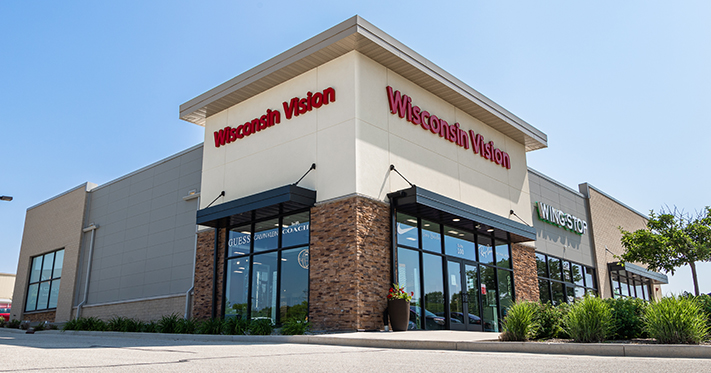 Waukesha telehealth in-Store virtual eye exams offer:
Flexibility in scheduling
Accessability to your providers
Cost Effective and convenient
Consistent high quality care
Waukesha Telehealth: In-Store Virtual Eye Exams
Telehealth is a new, accessible way to schedule a comprehensive in-store eye exam with an on-screen optometrist at Wisconsin Vision. We have the eye exam equipment needed to get you the most accurate prescription while your optometrist is away from the office. A Telehealth exam only takes 30 minutes or less from obtaining information about your medical/ocular history to getting you the prescription you need. Contact our Waukesha office for insurance information and questions about the exam process.
1

Schedule

2

Visit

3

Take Exam
What happens during an eye exam?
Your overall health, previous visits, and current symptoms will determine the specific tests included in your next eye exam. In general, a comprehensive adult eye exam may include:
Patient History
Vision Tests
Refraction
Keratometry
Tonometry
Eye movement tests
Dilation
Contact lens exams
Optomap® Eye Exams
*Eye exams with Optomap® retinal imaging are available at the following locations: Elm Grove, Milwaukee (Layton Ave), Franklin, Greenfield, Pewaukee, Racine (Douglas Ave), Janesville, Madison (Odana Ave), and Appleton.
How Often Do I Need My Eyes Checked?
The American Optometric Association recommends the following guidelines for people with no signs of eye or vision problems:
5

YEARS

At age 5, and again before starting 5k
6 - 18

YEARS

Once a year
19 - 60

YEARS

Every 1-2 years or as recommended by doctor
60+

YEARS

Once a year
*For children younger than 5, please contact us for a referral
If any of the following are true, please schedule an eye exam right away:
Your last eye exam was over 2 years ago
You use computers, phones, or other digital screens for extended periods of time
You occasionally experience headaches that blur your vision
You experience an increase in 'floaters,' spots or bright flashes
You experience chronic pain, redness, dryness, itching, discharge, or irritated skin around the eyes
You've received an injury to the eye or eye area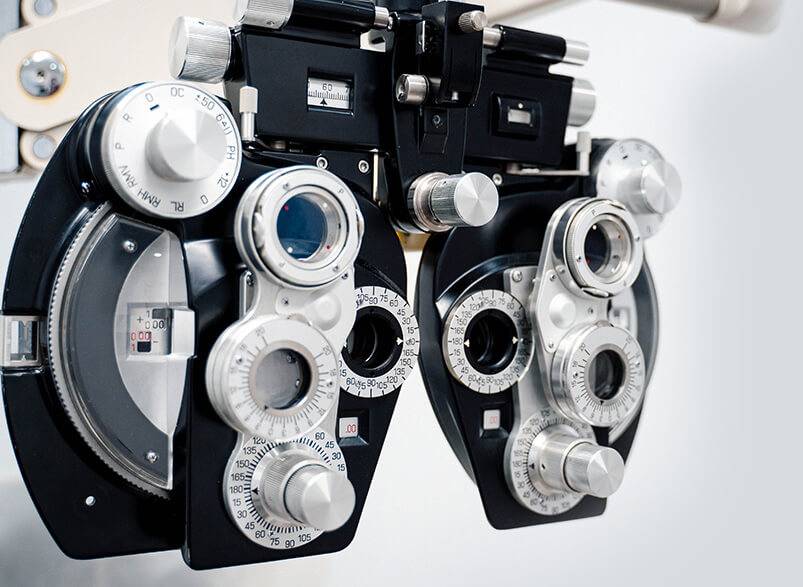 Personalized eye exams & optometry care
Eye exams at Wisconsin Vision in Waukesha combine state-of-the-art equipment with caring, experienced eye doctors. During your eye exam, we'll explain the procedures, answer your questions and recommend personalized vision solutions based on the results.
Eye exam services include:
Visual acuity tests
Examination of external & internal eye structure
Glaucoma & cataract screenings
Treatments for eye infections, injuries, allergies, dry eyes & digital eye strain
Preventative care for eye health disorders
General health concerns including high blood pressure, diabetes, and side effects from medications can affect the health of your eyes. Regular eye exams protect your vision and prevent complications down the road. When in doubt, get your eyes checked!
Children's eye exams
We provide affordable eye exams for toddlers and kids ages 3 & up (for infants or toddlers under 3 please contact us for a referral).
Back-to-school eye exams in Waukesha
Wisconsin state law requires all Wisconsin schools to request children have a comprehensive eye exam from an optometrist or ophthalmologist before starting kindergarten. The same law also requires optometrists and doctors to work to reduce or waive the cost of childhood eye exams for parents who might have difficulty paying.
Learn more about kids' eye exams and check out our current specials including promotional pricing on eye exams.
Eye exams for seniors
Older adults have a higher risk of vision loss and eye disease. Regular eye exams help detect problems sooner for more effective treatment. Our optometrists provide affordable eye exams for seniors and take Medicare Part B for vision care.
Using insurance

for an eye exam
Wisconsin Vision in Waukesha accepts most vision plans including VSP. Your vision insurance covers routine eye exams and may pay for part of your eyeglasses or contact lenses if needed. Flexible spending accounts can be used to pay for eye exams and eyewear.
If you have a medical condition affecting your eye health (such as pink eye, glaucoma, or macular degeneration) your medical insurance may also be billed. We're happy to do an insurance check and explain your benefits.
No insurance

for an eye exam
Many of our patients don't have vision insurance and are still able to afford regular comprehensive eye exams. We'll always explain your best options, with or without insurance. You can also use CareCredit for eye exams and eyewear at all Wisconsin vision locations, with interest-free financing for up to a year.
We offer special pricing on eye exams without insurance.
Eye Exam Frequently Asked Questions
Are eye exams at Wisconsin Vision cheap?
We offer our comprehensive eye exams at an affordable price for the whole family. We are always accepting and welcoming new patients. For specific pricing details, contact our Waukesha location today.
Does the Waukesha location accept walk-in appointments?
Walk-in appointments are subject to availability surrounding scheduled appointments. Schedule your appointment online to make sure you see a doctor the same day you come into the store.
Why are kids' eye exams important?
If your child is starting school or is enrolled in school, regular eye checks are very important. These will help detect vision problems early, making the treatment much more effective. Contact our eye center today to schedule your kid's eye exam.
Are eye exams performed by pediatricians good enough for my child to go back to school?
Your child needs a comprehensive kids eye exam from an optometrist before being able to attend kindergarten. Pediatricians can not catch all eye problems. Contact our store today to schedule a back-to-school eye exam for your child.
Does Wisconsin Vision's Waukesha location offer Telehealth services?
Yes, the Waukesha location is now offering in store telehealth eye exams. These exams bring flexible scheduling, accessibility to providers, convenience along with cost-effectiveness, all brought to you with our consistent high-quality care. These exams last about 30 minutes, and will include getting your patient history to your needed prescription. Contact our Waukesha eye center today for more information on the new Telehealth service.