Why Optomap®?
Optomap® retinal imaging has several advantages:
Efficient: Optomap® exams can be done right away. You don't have to wait for dilating eye drops to take effect.
Convenient: Dilating eye drops can give you blurred vision and increased light sensitivity for hours. With Optomap® there's no need for dilation.
Detailed: Traditional retinal imaging lets an optometrist view about 15% of the retina at a time. Optomap® wide-angle imaging captures a high-resolution view of more than 80% of the retina.
Archived: Unlike traditional retinal exams, Optomap® images can be saved to compare against future scans, or to share results with other doctors.
Optomap®
No eye drops
No waiting
No side effects
200-degree view
Retinal image saved in your record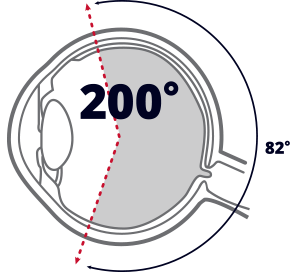 Dilation
Requires dilating eye drops
Wait up to 30 minutes for eye drops to work
Side effects can include blurred vision & light sensitivity
45-degree view
No visual record of exam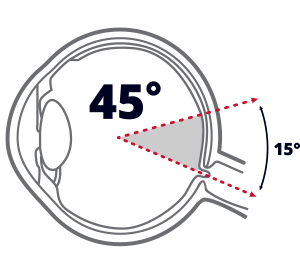 Optomap® does not replace dilation
Optomap® is an effective complement to dilated retinal exams because it provides a comprehensive view of almost the whole retina, and images can be used to monitor changes over time.
Depending on your eye health and the results of your Optomap® exam, your eye doctor may also require a dilated eye exam to further evaluate the retina and optic nerve.
Patients with diabetes need a dilated retinal exam to screen for retinopathy once a year, or as recommended by their eye doctor.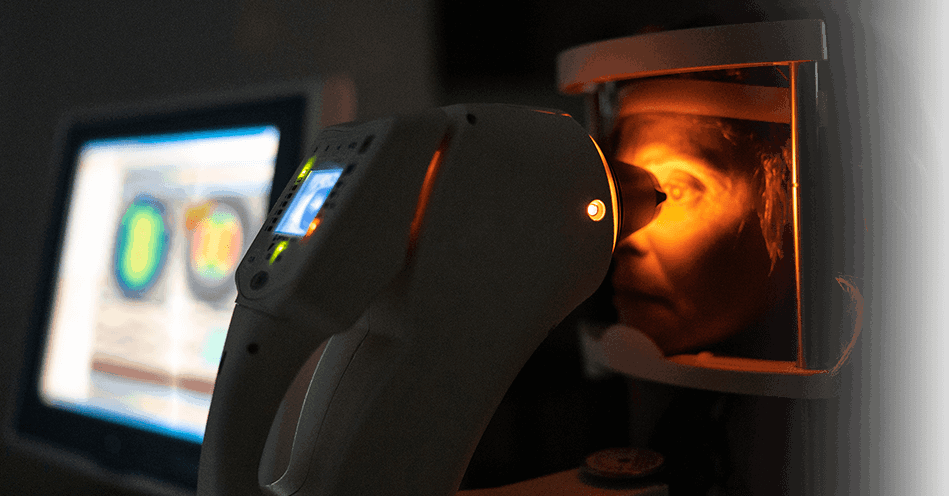 Optomap® Exams are $40*
This is separate from the cost of a comprehensive eye exam (which is typically covered by vision insurance).
What can Optomap® detect?
Both Optomap® and traditional retinal exams can detect early signs of ocular and systemic diseases, including:
Retinal detachment
Prediabetes/undiagnosed diabetes
Hypertension (high blood pressure)
High cholesterol
Glaucoma
Cancer
Because the retina is the only place in the body where blood vessels can be directly observed, some diseases can be detected in a retinal exam even before any symptoms present. Early detection can improve your chances of prevention or successful treatment.
Can children get an Optomap® exam?
Absolutely. Optomap® is safe for patients of all ages.
Does vision insurance cover Optomap®?
In our experience, most vision plans don't cover Optomap® unless there's a medical need. We're happy to do a free benefits check and let you know what your plan covers.
We take CareCredit, which can make paying for out-of-pocket costs more convenient.
Is an Optomap® retinal exam worth it?
Optomap® retinal exams are worth it for multiple reasons:
Some patients avoid eye exams because they don't like dilating eye drops. Optomap® removes this barrier.
Optomap® images let you see your own retina. This is a great opportunity to ask questions and learn more about eye anatomy and health.
Optomap® facilitates early detection of many different diseases affecting vision and overall health.