Eye doctors for your whole family
We welcome patients of all ages from young children needing an eye exam before kindergarten, to young adults using their own vision insurance for the first time, to older adults concerned with age-related vision changes.
Whether it's a regular exam to update your prescription or you need an eye doctor's note for tinted windows, you'll find expert care and affordable treatments at Wisconsin Vision.
Pediatric eye doctors
Book a kids eye exam online or contact our eye care center today. At Wisconsin Vision you'll find expert, caring vision services for children, including patients with special needs. Our pediatric optometrists provide eye exams for children aged 3 and older. If your child is younger than 3 years old, please contact us for a referral to a pediatric ophthalmologist.
Optometric services include:
Comprehensive Eye Exams
Prescription Lenses or Contacts
Specialized Vision Care
for pilots, athletes & driving
Treatments for Dry Eyes
digital eye strain & other vision problems
Caring optometrists

& cutting-edge technology in Grafton
Our optometrists provide Grafton residents with individualized care, taking the time to educate you about your eye health and answer any questions you may have.
Our state-of-the-art eye care center in Grafton includes the latest equipment used to diagnose eye disease and vision impairment. Our eye doctors use early diagnosis, preventative treatments and a patient-focused philosophy to provide the highest level of eye and vision care to you and your family.
Eye doctors for routine care, injury & disease
Our Grafton optometrists see patients for any type of eye problem, including:
Styes
Pink eye
Chalazion
Dry eyes
Eye infections
Eye injuries
Diabetic eye problems
Eye pain
'Floaters'
Graves' eye disease
Glaucoma
Cataracts
Blurry vision
Headaches
Lazy eye (amblyopia)
Macular degeneration
Migraines
Ptosis
Retinal detachment
Uveitis
Red eyes
Scratched eye
Strabismus (crossed eyes)
Corneal ulcers
Often our patients ask if it's "worth" seeing an eye doctor for a bump on the eyelid, a sudden vision change or eye irritation. In a word: Yes! You only get one pair of eyes, so when in doubt, see an eye doctor. If necessary our optometrists can refer you to a suitable specialist.
Our eye doctors accept more types of vision insurance than other Grafton optometrists. You can get a free consultation with a vision care specialist to learn more about our affordable eye care options.
Eye doctor open on Saturdays
We understand it can be hard to find time to see an eye doctor during the work week. We offer Saturday appointments for eye exams to better serve our patients.
Local eye doctor for diabetes-related eye care
Our eye doctors see many patients who have diabetes. Comprehensive eye exams at Wisconsin Vision are always performed by an optometrist (not a technician) and include dilation. Learn more about eye exams for people with diabetes and book your exam online.
When to see an eye doctor for dry eyes
Dry eyes can be temporarily caused by air travel, allergies, prolonged screen time, and other circumstances. Getting older, changes in hormones, digital device use and many common medications can also contribute to dry eye symptoms.
Chronic dry eye puts you at a higher risk of infections and damage to the corneal surface. When your dry eye lasts longer than a couple of weeks, eye drops stop working, or other symptoms develop, it's time to book an eye exam.
Choosing the right eye doctor for contact lenses
Many factors can make finding comfortable contact lenses difficult. Conditions such as keratoconus, astigmatism or dry eye affect the surface of the eye (and how contacts fit). Individual sensitivities and preferences can also make finding the right contacts more challenging.
Finding the best eye doctor for contact lenses is a crucial part of finding your best-fitting contacts. Our eye doctors conduct thorough contact lens exams and fittings to determine the optimal contacts for your unique eyes. We'll patiently work with you until you're seeing clearly and comfortably with your contact lenses.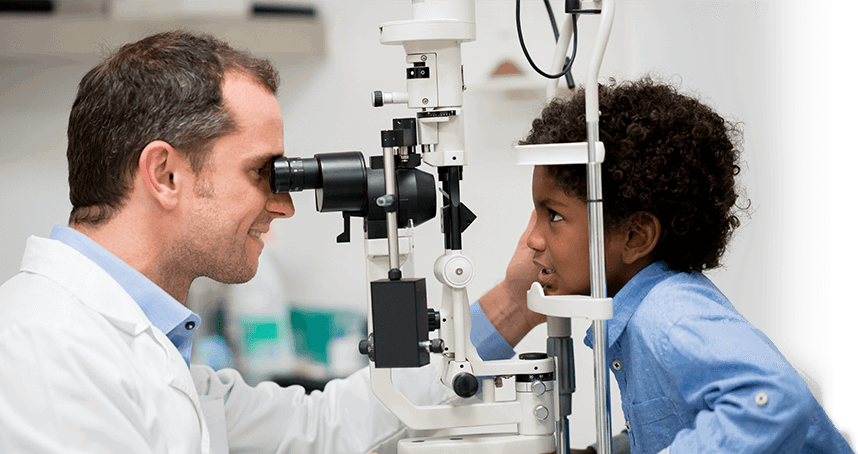 Eye and vision care for children with autism
Quality vision care is especially important for individuals with autism and their families. Each patient's situation is unique. In some cases, an underlying vision problem can contribute to behaviors such as poor eye contact, looking with the sides of the eye, extreme light sensitivity, or hand-flicking movements near the face. Proper vision assessment, vision correction, and/or vision therapy can significantly benefit people living with autism. Our eye doctors provide comprehensive eye health evaluation and vision testing for adult and pediatric patients on the spectrum.
Grafton eye doctor for senior eye care
Keeping up with annual eye exams is especially important for adults aged 60 and older. There are many ways aging affects the eyes and vision. Find affordable eye exams for older adults with discounted pricing for seniors at all our locations. Our eye doctors take Medicare, which may cover certain types of eye exams when you meet the criteria.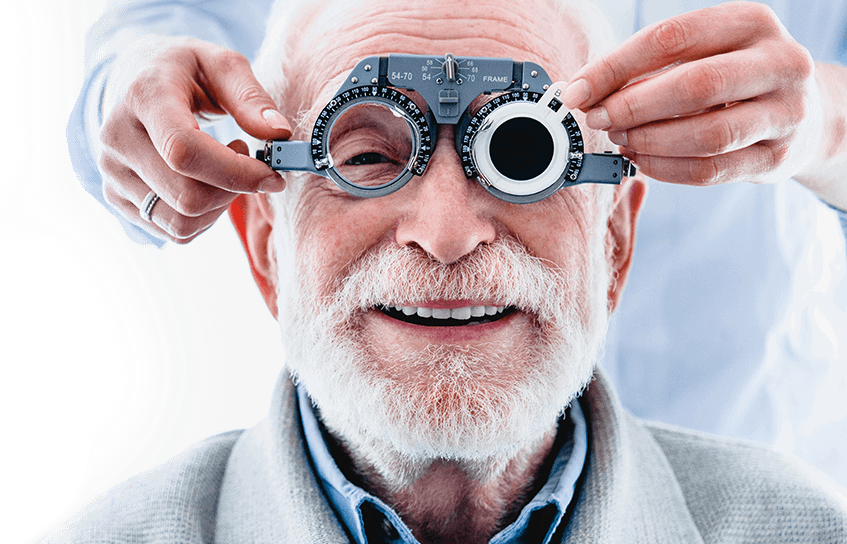 Optometrists

in Grafton, Wisconsin

Grafton's best optometrists work at Wisconsin Vision, treating patients living in Grafton, Lakefield, Cedarburg, Port Washington, Saukville, Kirchhhayn, Thiensville, and other surrounding communities.
Can I see an optometrist without insurance?
Yes, our Grafton eye doctors welcome anyone in need with or without insurance.
When should I see an eye doctor?
We recommend a regular eye doctor appointment every year or two. If you are experiencing pain or another immediate issue, we recommend seeing an optometrist as soon as possible.
How old does my child need to be to see an eye doctor?
Children should start seeing an optometrist regularly at age 3, though if your child is having any vision problems or pain, please see an eye doctor immediately.
Are the Grafton doctors available on Saturday?
Yes, our doctors are available on Saturdays, from 9 am until 3 pm.
Do you offer special services for seniors?
Our Grafton offices provide comprehensive eye care and discounts for our senior patients.
Is the Grafton location hiring?
Yes, all of our locations are hiring, including our Grafton location.