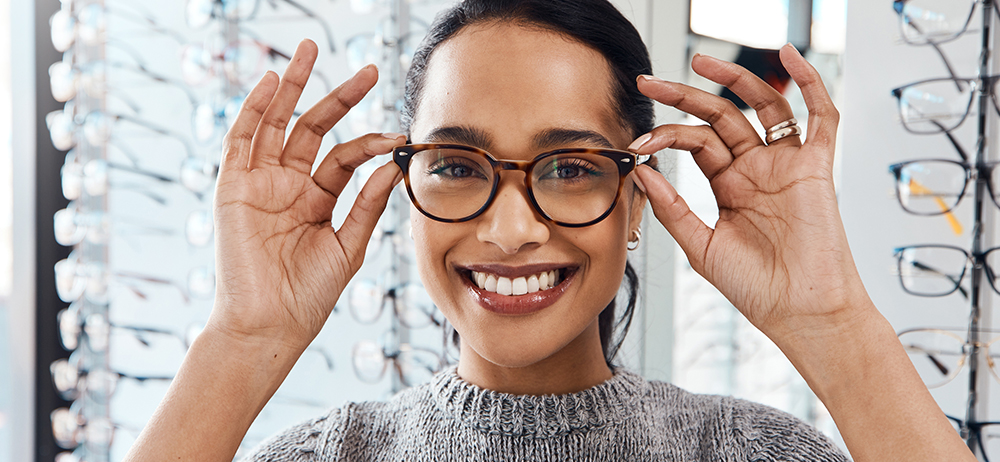 Glasses Frames: Find Your Style & Shape
Wisconsin Vision has a huge selection of frames from top designers and emerging brands. Our inventory is updated frequently with the latest styles. (Frame selection varies by location).
Explore frames online and visit us for expert help finding and fitting your favorites. Opticians at Wisconsin Vision are well-versed in current trends and timeless classics for every face shape.
Glasses Frames For Women, Men and Kids
Unlock Your Style: Discover Frames That'll Flatter Your Face
Rectangle Frames
Rectangle glasses are one of the most universally reliable frames. They provide a simple, sophisticated look and are universally flattering. Rectangle frames are wider than tall with rounded corners and straight borders. As simple as they are, finding unique colors and designs to fit your style is easy.
Square Frames
This classic frame delivers iconic appeal. Square frames have lenses with about equal height and width. Chunky square frames give off a smart look while a narrower, more streamlined pair alludes elegance. The boxy lens shape provides flattering lines to draw attention to upper facial features.
Round Frames
Round wire glasses provide a vintage look while thicker round frames tend to hold a more fashion-first appearance. Both styles of round frames provide a charmingly laid-back look that takes a certain amount of confidence and style to pull off. Use our virtual try-on feature to see how round frames look on you or visit your nearest Wisconsin Vision vision center to try them on in person.
Cat Eye Frames
Cat eye frames provide a bit of everyday glamor. Cat-eye glasses have upswept upper corners, creating a sort of feminine thick-eyelash look. That being said, both men and women can look great in the right pair of cat eye frames. Try out a pair of cat eye frames for yourself and see how this distinct bold style looks on you.
Aviator Glasses
Aviator glasses were originally tinted sunglasses worn by military pilots - hence the name "aviators". It didn't take long for the public to adopt the fighter pilot style, as the iconic broad lenses and bar nose bridge became wildly popular among civilians. Today aviator frames are available for prescription and non-prescription glasses and sunglasses. See how aviators look on you with a virtual try-on - or visit your nearest Wisconsin Vision to try them out in person.
Oval Frames
Oval frames strike a balance between circular and rectangular frames. Oval glasses have a smooth rounded look that works best with sharper angular facial features. Oval frames can be thick or wire framed, allowing for a wide variety of styles. Browse through our selection of oval frames to find a pair to fit your look.
Durable Sport & Athletic Eyewear
Playing sports and athletics might not be a part of your normal 9-5 routine, meaning the glasses you wear to work may not be the best choice for certain extracurricular activities. Your work specs might not hold up during intense activity just like a suit wouldn't hold up if you wore it to the gym.
Wisconsin Vision offers an assortment of sports sunglasses and spectacles for active settings. Sport or athletics glasses can provide comfort, improved performance, durability, and safety during physical activity. Just because your eyewear is for athletics doesn't mean you have to compromise on color or style either. There is an assortment of bright colors, patterns, and materials to choose from. One of our knowledgeable opticians can help you choose the best frames for your sporty lifestyle from brands like: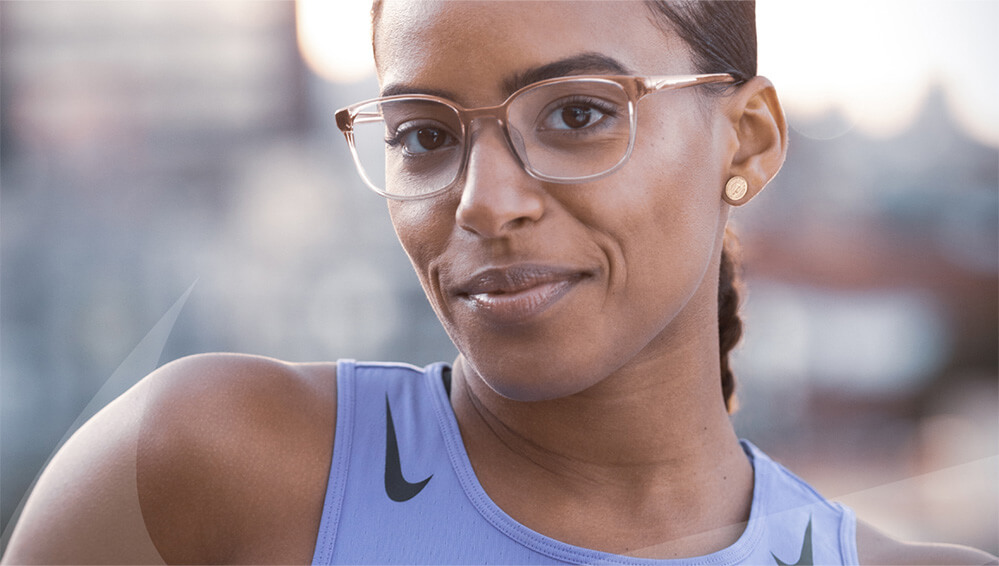 Glasses for Long Hours at a Computer
Tired of experiencing intense headaches and eye discomfort from spending long hours at the computer? Staring at a computer screen all day can lead to computer vision syndrome. Other than headaches and eye discomfort, you may experience blurred vision, neck and back pain, fatigue, or dry and itchy eyes.
Protect your eyes from long computer usage with appropriate protective lenses. Your lens should offer the correct Rx for your focal distance needs. Having the correct glasses will enhance intermediate and reading optics, increase visual comfort, and lead to more productivity at the computer. Computer lenses also come with a blue light filter to protect your eye from the harmful blue light screens emit. Computer frames come in a variety of different shapes, styles, materials, and colors, which means you don't have to compromise style for function and comfort.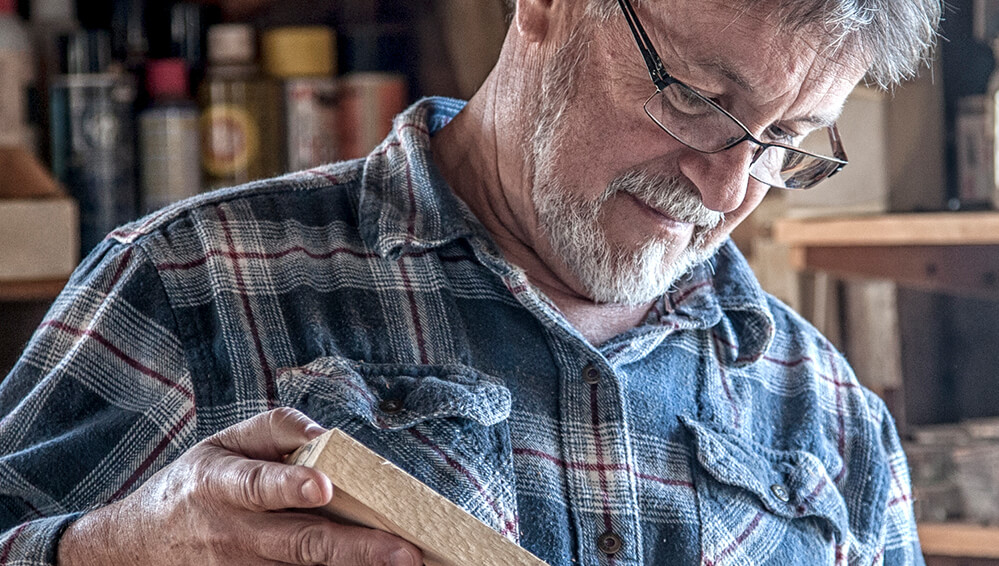 Safety Eyewear for Added Protection
If you bypass using safety glasses even for small home DIY projects, you risk temporary or permanent vision loss from burns, abrasion, or penetration. When performing important tasks around the home or at work, where materials and liquids are flying around, you'll want to wear safety glasses. Safety and craftsman glasses are perfect for protecting your eyes from minor irritants like sawdust and dangerous material like acids.
Some people bypass using safety glasses because they're bulky or a distraction to the face. Safety glasses these days have become more lightweight and comfortable, so you really don't have an excuse to not protect your eyes. Not to mention, they're also rather stylish. Wisconsin Vision can help you choose trendy, durable safety glasses from brands like: