Blue Light Glasses
Digital eye fatigue is so common many people don't realize their headaches, dry eyes or blurred vision might stem from screen time. Good news: symptoms of eye fatigue from digital displays are easily treatable with blue light lenses.
Wisconsin Vision offers blue light filtering glasses for men, women and kids, with or without a prescription.
FRAMES
FIND A STORE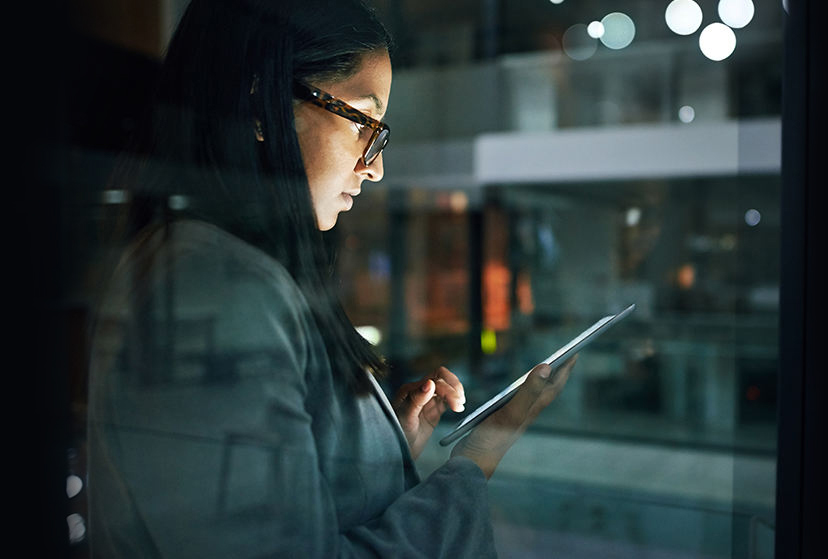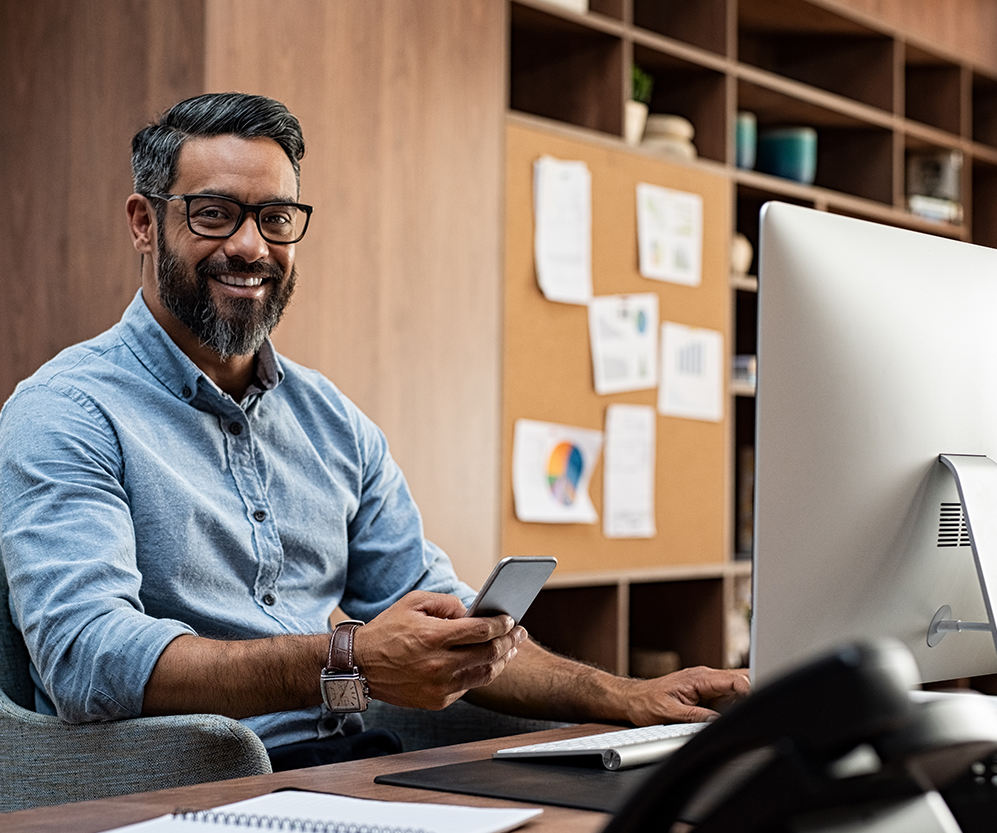 Why block blue light?
Blue light isn't always a bad thing. The sun is the biggest source of blue light, and being exposed to blue light waves improves attention, reaction times and mood during daylight hours. Blue LED lighting is incredibly versatile, energy efficient and environmentally-friendly.
Blue light becomes a problem when we get too much of it and are exposed to it at the wrong times, thanks to digital screens and artificial lighting.
Our eyes don't block blue light very well on their own. Blue light filtering lenses help protect against high-intensity blue light, which is potentially hazardous to the eye.
Blue light and sleep
Blue light in the right amount is helpful in the daytime. But blue light exposure after sunset can disrupt your natural circadian rhythms and make it hard to fall asleep by suppressing melatonin.
Blue light glasses can improve sleep hygiene by filtering out excess blue light after dark, letting your body clock maintain its natural sleep and wake pattern.
Blue light and eye strain
Blue light has a shorter wavelength than other visible light colors. Because it's emitted as shorter (smaller) waves, it scatters in all directions and is hard to focus.
Computer screens and other digital devices give off significant amounts of diffuse blue light, which reduces contrast and contributes to digital eye strain.
Blue light blocking glasses substantially increase contrast and can make looking at electronic screens much more comfortable, especially over long periods of time.
Do blue light glasses really work?
Most people have heard of blue light glasses by now, but they're still a relatively new product. More research is needed scientifically quantify the benefits of blue light blocking glasses.
While it may be years before we have formal conclusions from clinical trials, most people who've tried blue light glasses swear by the positive effects, including:
Less eye strain & squinting
Fewer headaches
Reduced eye discomfort, such as watery or dry eyes
No more blurred or double vision following extended screen time
Decreased sensitivity to light
Falling asleep more easily
When judging the benefits of blue light glasses, your own experience is the bottom line. If you want to try blue light glasses and they work for you, the rewards can be life-changing.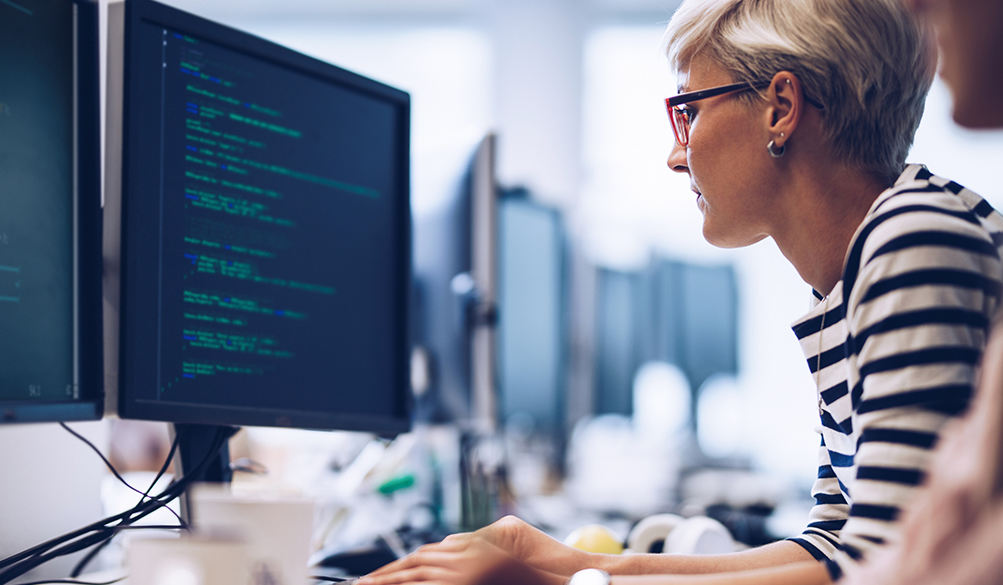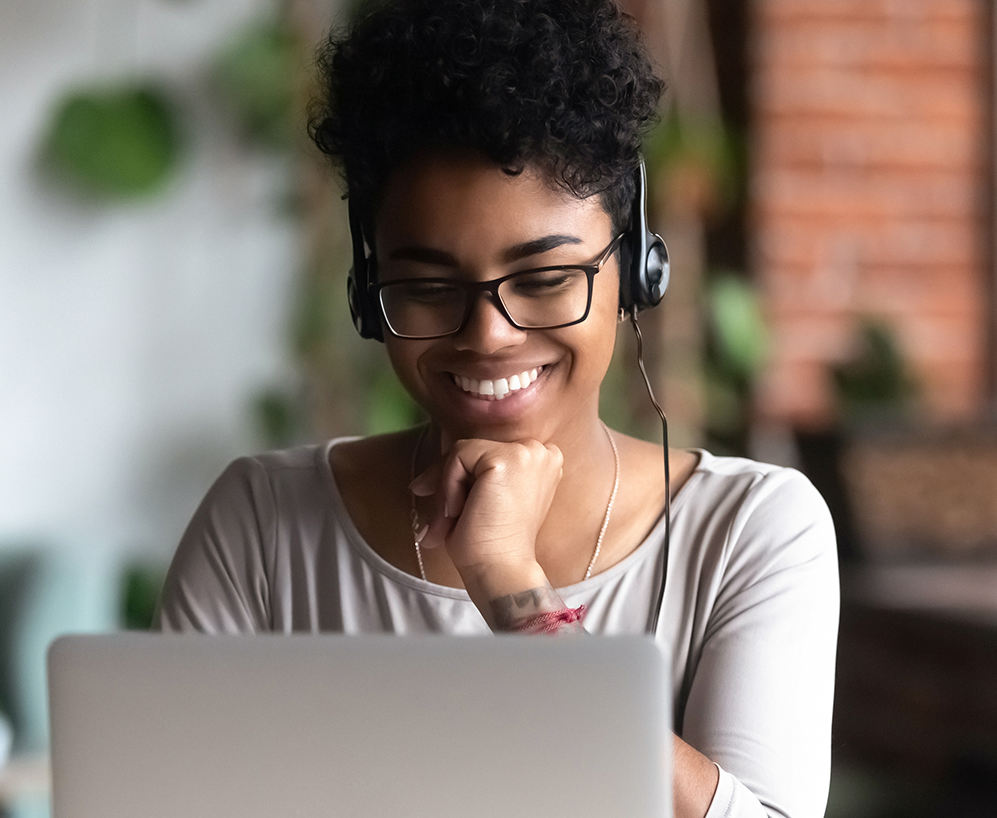 Do I need blue light blocking glasses?
Blue light filtering is recommended for individuals who spend 6 or more hours per day in front of a screen, or look at a smartphone more than 20 times a day.
Eyeglasses are a convenient blue light filtering option because they continually block blue light as you switch between your computer, smartphone & other digital devices.
In addition to trying blue light glasses, there are several ways to reduce the harmful effects of prolonged screen time:
20-20-20 rule: every 20 minutes, gaze at something 20 feet away for about 20 seconds.
Position yourself so you're at least 25 inches away from your computer monitor, looking at a slight downward angle
Increase screen contrast, or adjust light levels in the room
Add a screen filter to your computer monitor, or set your smartphone to night mode
Take regular breaks to rest your eyes
Alternate wearing contact lenses glasses when you can
Avoid flat screen TVs and digital devices before bed
Children are also vulnerable to digital eye strain and related problems like poor posture. Blue light glasses for kids are available at Wisconsin Vision with prescription or non-prescription lenses.
Does vision insurance cover blue light glasses?
How much insurance will pay for your optical lenses and lens treatments depends on the type of plan you have.
Our eye doctors take most vision plans, and we offer free benefit checks at all locations (or over the phone).
Wisconsin Vision is committed to making quality eye care affordable, regardless of insurance status. We offer ongoing promotions and take CareCredit for blue light glasses and other optical products.
Should I be wearing blue light glasses all the time?
There's no need to avoid all blue light. Moderate exposure to blue light in the natural world is good for your health because it helps regulate circadian rhythms.
Near-constant screen time, especially close-up, and exposure to blue light at nighttime are what can cause harmful effects.
Types of blue light glasses
We carry a wide range of brands and styles for men, women and kids, all eligible for blue light filtering lens treatment.
You can also add a blue light filter coating to safety glasses, reading glasses, and nonprescription glasses.
Our opticians are happy to help you determine the best type of lenses and treatments based on your vision needs and lifestyle.
Where to buy blue light glasses in Wisconsin
While cheaply made versions of blue light glasses are sold at common retailers, at Wisconsin Vision you're not limited to a handful of styles.
Protect your eyes and vision with quality blue light lenses from a dedicated optical provider. We use ZEISS' premium DuraVision BlueProtect coating, specifically developed to reduce transmission of hazardous blue light waves without interfering with circadian rhythms.
You can find quality blue light glasses in Wisconsin's largest metro areas: