LATEST
NEWS & EVENTS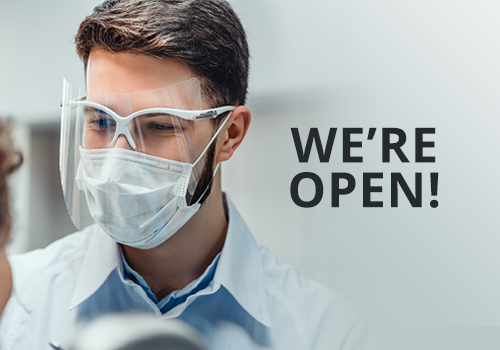 Wisconsin Vision COVID-19 Safety Protocol
As of Thursday, March 10, 2022, the following will be in effect:
Regardless of vaccination status, we recommend masks for all customers and patients throughout the center.
All customers/patients

regardless of vaccine status

will be required to wear a mask during their exam within the doctor's lane.
We are still recommending customers/patients maintain social distancing while in Centers.

Our staff will continue to wear masks

while in Centers.
Only the patient is allowed in the exam room with the doctor.
Only one parent or guardian is allowed in the exam room if the patient is a minor.
If you're experiencing a cough, shortness of breath, or difficulty breathing, you will be re-scheduled.
If you have recently been exposed to or diagnosed with COVID-19, please call our team to reschedule once you are cleared based on current CDC guidance.
We are also taking additional protocols at the store level to provide you with the safest patient care possible.

Steps we are taking to provide you the safest patient care:
In the event that our location cannot provide adequate social distancing, we may ask you to wait in your vehicle and we will contact you once we are ready. PLEASE be patient and recognize that we want to keep everyone safe and healthy.
Our staff will have available to them masks, gloves, protective eyewear, slit lamp shields, disinfectant supplies, touchless thermometers, and breathe shields at workstations.
Again, all eyeglass frames will be disinfected routinely and all equipment and surfaces will be cleaned after every exam and patient visit.
Our staff will be following the CDC guidelines for handwashing and sanitizing.
Our Doctors of Optometry will be leaving the exam doors slightly ajar to promote circulation within the exam room.
We will offer "curbside dispensing" of glasses and/or contact lenses if you are more comfortable. This service will also include repairs that you may require or orders you need to place.
To support members of our community working in a medical setting or otherwise at high risk of virus transmission, we carry safety goggles for COVID-19 protection, available with or without prescription lenses.
We appreciate your patience and look forward to assisting you to the best of our abilities and in the safest manner possible as we have in years past.